Construct your Career at Marubeni-Komatsu Limited!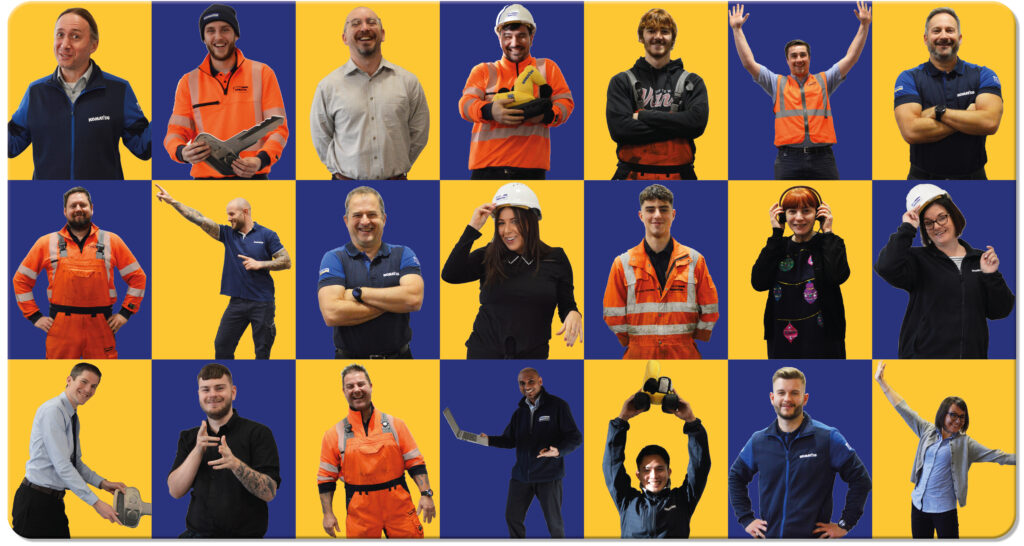 At MKL we are building a culture where enthusiastic and motivated people (just like you!), can construct a life-long career, within a reputable brand. Known for our quality and innovation, we are regularly searching for talented individuals to join our diverse, and friendly team. Our roles are either field based or at one of our nationwide branches: Redditch, Cardiff, Slough, Chester-Le-Street and Hamilton. If you are ready to be part of something to be proud of – you are in the right place!
Who are Marubeni-Komatsu Limited (MKL)?
At MKL we are proud to be one of the largest construction equipment distributors in the UK. (Explore this page to learn more).
We value our local community – with wanting to improve lives and minimise environmental impact being at the top of our lists. Find out how we achieve this here.
Come and join us to make good products even better – we'd love to hear from you!
Proud to be a partner of the Women in Engineering Society
At MKL, we recognise the challenge of diversity within our industry, and so we are proud to be a partner of WES: to collaborate with them and the fantastic members of the WES community, in order to encourage and enable women in the UK to take up more opportunities in engineering.