We currently offer two types of hydraulic attachments: the Xcentric Ripper and the Hydraulic Breaker. Both are ideal for a variety of applications from quarrying, demolition and recycling plus many more. You're guaranteed to find the right tool for the job. Both attachments offer a full range of sizes which work in harmony with a wide range of Komatsu excavators including older excavators. They are also compatible with excavators from other brands. Both types of attachments offer a variety of benefits such as higher productivity, less machine stress and fatigue and a more enjoyable operator experience. They are also designed to offer you peace of mind, high performance and unrivalled efficiency.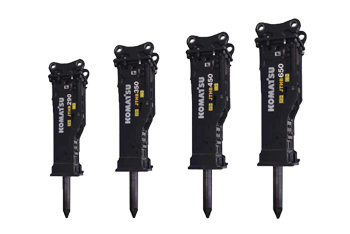 Komatsu's JTHB breakers deliver exceptional impact energy, a long lifetime and low operating costs. What's more, they minimise operator fatigue and environmental impact. Find out more.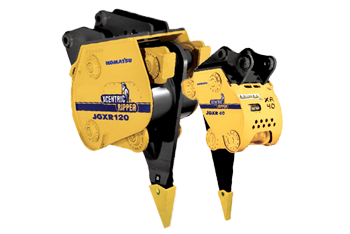 The Xcentric Ripper works perfectly with the latest machines, meets the highest industry standards and offers an outstanding performance. Whilst also making your work up to 5 times more productive. Find out more.
SUBSCRIBE TO OUR NEWSLETTER