Hybrid Excavator
Komatsu offers hybrid excavators that reduce fuel consumption and emissions by up to 30%. The hybrid captures the energy produced during swing braking and stores it in a device called an ultra-capacitor. Unlike chemical batteries you may be familiar with in other hybrid vehicles, the ultra-capacitor is able to store energy immediately and make it available for immediate use. In this way, by using the stored energy to power the swing motor and boost the engine, the hybrid is very efficient and clean.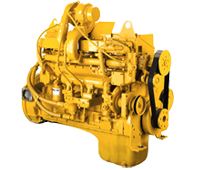 Stage V engines
Built on Komatsu's progressive engineering improvements to reduce emissions, EU Stage V technology continues to be integrated into Komatsu's construction and mining engines. Along with lower emission levels, most machines see quite noticeable reductions in fuel consumption, below the already low levels that have long been a hallmark of the Komatsu product line.
Reman
We aim to reduce waste by offering customers Komatsu remanufactured products, where components are returned to their original specifications to offer a like-new performance and reliability. As well as reducing waste it also reduces your operating costs as Reman products are 40% less expensive than new components.
For 2023, Marubeni-Komatsu Ltd. are proud to announce that we are supporting 5 charities, each one close to the hearts of our 5 depots. Throughout the year we will be fundraising for these brilliant causes by throwing some in office activities and getting involved in some extreme challenges.