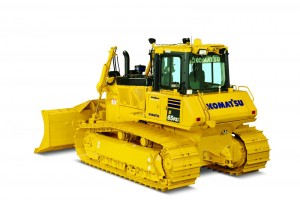 We use cookies to enhance your experience of the Marubeni-Komatsu website, remember your preferences, and provide usage data on site visits which we can use to further improve the visitor experience. By accessing and using the Marubeni-Komatsu website, you're agreeing to the terms of this use of cookies policy and our privacy policy.
You can choose to accept or decline cookies. Most web browsers automatically accept cookies, but you can usually modify your browser setting to decline cookies if you prefer – find out more at www.aboutcookies.org. If you choose to not have your browser accept cookies from Marubeni-Komatsu's website, then you may find that it prevents you from taking full advantage of its features.
What are cookies and what are they for?
Cookies are small text files sent back and forth between a web browser and the server it accesses. They are subsequently stored on your computer's hard drive (if you have chosen to accept them). The cookie helps analyse web traffic or lets you know when you visit a particular site. Cookies allow web applications to respond to you as an individual. The web application can tailor its operations to your needs, likes and dislikes by gathering and remembering information about your preferences.
Overall, cookies help us provide you with a better website, by enabling us to monitor which pages you find useful and which you do not. A cookie in no way gives us access to your computer or any information about you, other than the data you choose to share with us.
How does this site use cookies?
The following explains which cookies we use on the Marubeni-Komatsu website and why we use them. We'll update this policy from time to time so please check back occasionally.
Google Analytics Cookies
Cookie names: _utma, _utmb, _utmc, _utmv, _utmz
We use Google Analytics which requires cookies, to identify which pages are being used. This helps us to make the website to work more efficiently and for us to gather information and run reports on how the site is used, and look at ways of improving it. No personal data is collected. You can also choose to opt out from your visits being tracked by Google Analytics by visiting http://tools.google.com/dlpage/gaoptout.
Other third party cookies
Sometimes we will embed content from websites such as YouTube and Google Maps. Pages with this embedded content may present cookies from these websites. Similarly, when you use one of our share buttons provided by Add This, a cookie may be set by the service you have chosen to share content through. We do not control the dissemination of these cookies and you should check the relevant third party website for more information about these.
Cookie policy last updated: 8 November 2013