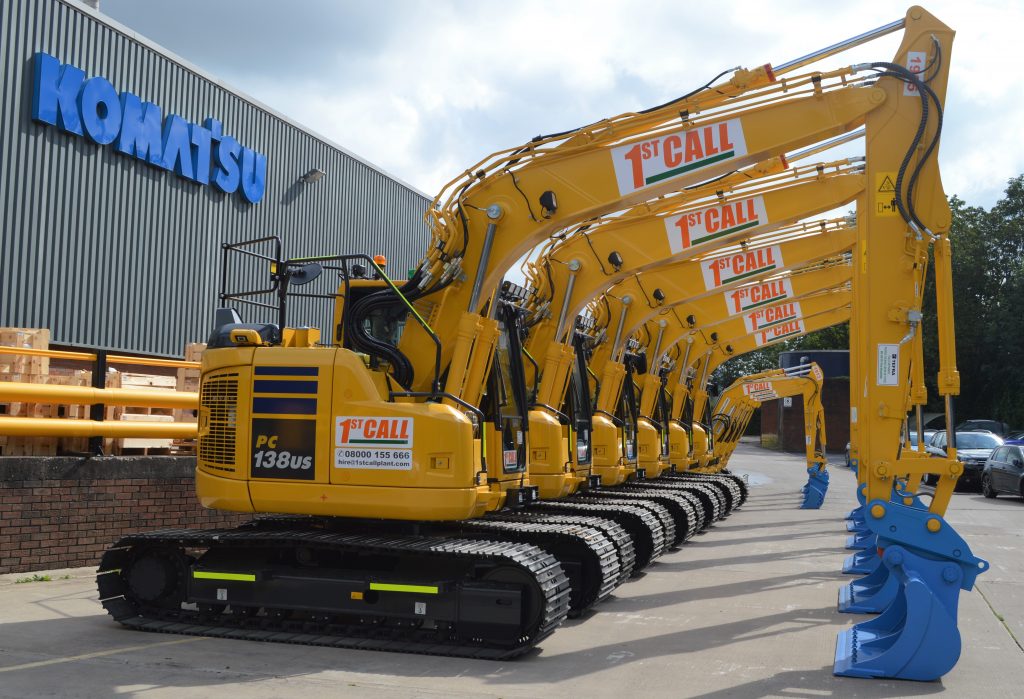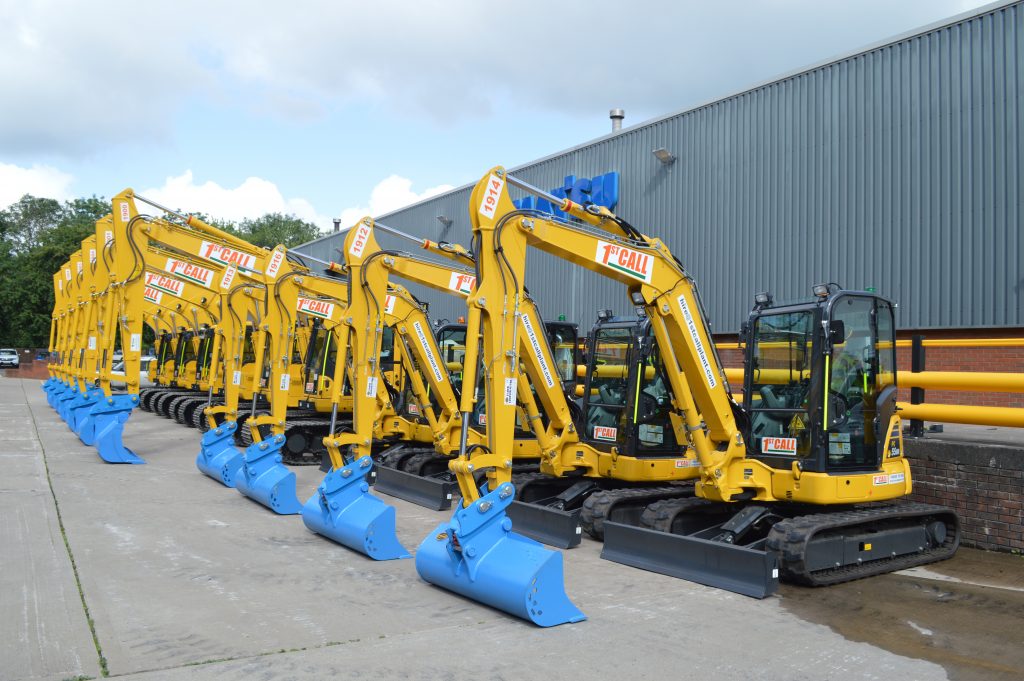 1st Call plant hire is already an established name in London, Bristol and Swindon and now the company has plans to expand into other regions using Komatsu excavators.
The company, which is run by joint managing directors Barry Verrent and Mick Lippard, was set up with the goal to provide plant hire to construction sites in London. Their fleet currently consists of around 800 machines, all weighing up to 20 tonnes and includes a variety of equipment including forklifts, dumpers and excavators. They also stock a broad range of attachments to give each machine the ability to perform multiple tasks on their customer's job site. All of their machines are available for short or long term hire and the company prides themselves for putting their customers logo on a machine before it completes a long term contract.
After successfully making an impact in London, Barry and Mick made the decision to also offer their plant to construction sites in Bristol and Swindon and are planning to expand further into the South West and the Midlands in the near future.
As they have expanded into other regions, 1st Call have been required to update and grow their current plant fleet, which resulted in the decision for the company to place an order for over 150 excavators with Marubeni-Komatsu. A mixture of Komatsu excavators have been ordered including the PC55MR-5 mini excavator which has a swing boom that hugs the machine to help with work in tight spaces. The order also includes the PC138US-11 and PC228USLC-11 short tail swing excavators which are also designed to work in confined spaces without compromising the stability or digging capabilities of the machine.
These machines will be the first Komatsu's to join 1st Call's fleet which is currently made up of machines from other manufacturers. The main reasons they have made the decision to switch to Komatsu is because of the quality and reliability of each machine that Komatsu manufactures and the service support that Marubeni-Komatsu provides. Marubeni-Komatsu's field service engineers are strategically located around the country to provide a quick response whenever their customers need support. In addition to this, the 13 tonne and above machines all come with Komatsu's complimentary programme, Komatsu CARE which covers a factory scheduled maintenance for each machine for the first 3 years / 2000 hours.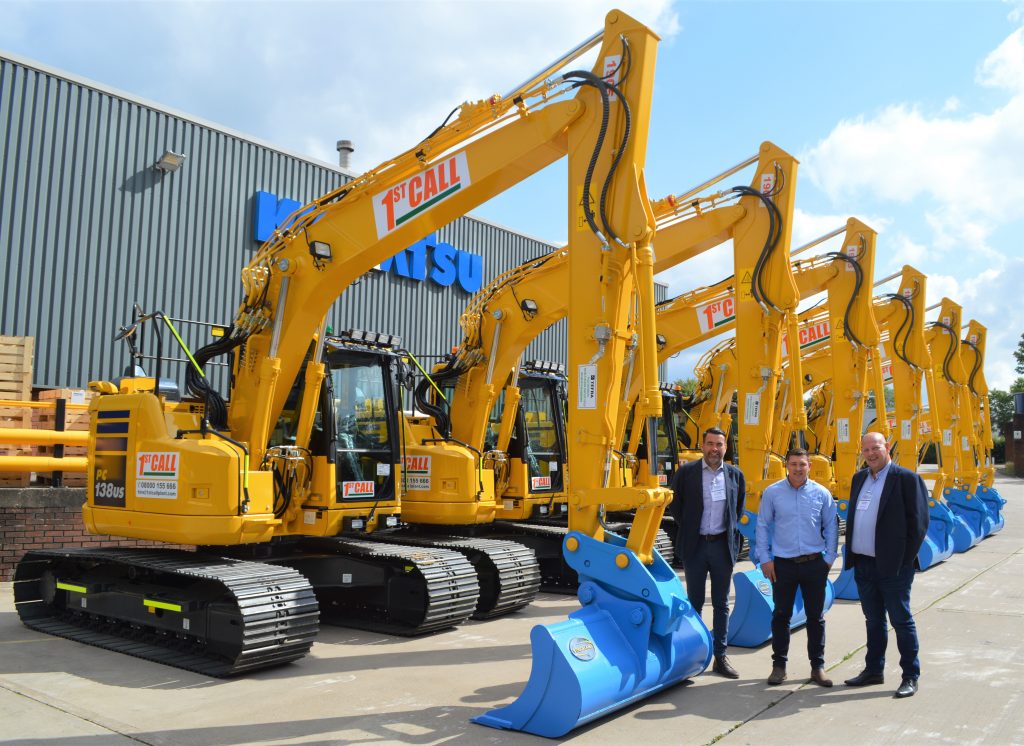 Pictured from left to right: Mick Lippard, Bryan Gulliford (Marubeni-Komatsu Area Sales Manager) & Barry Verrent
Sign up to our newsletter for all new machines releases, parts offers and more: