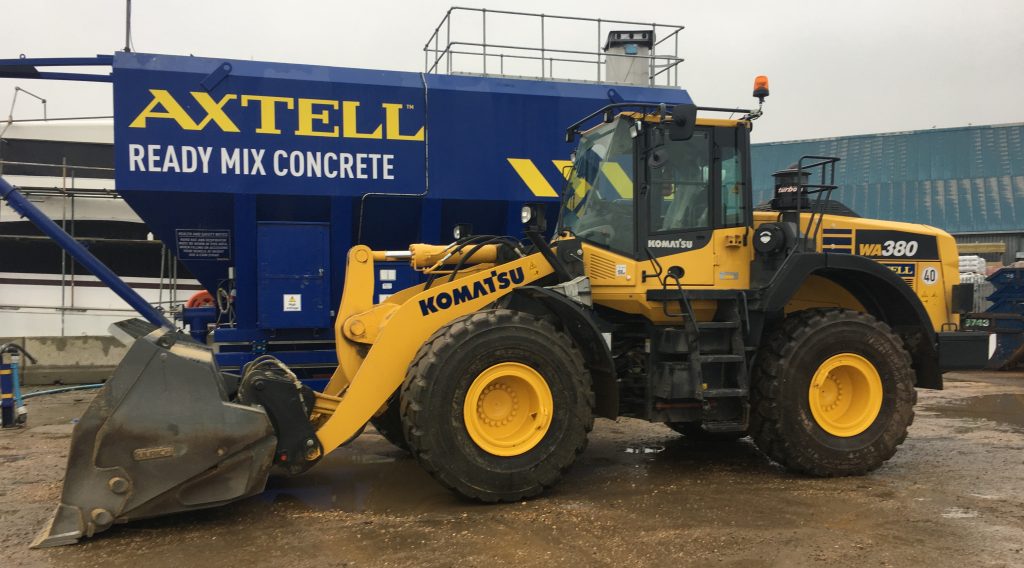 With over 30 years of experience and a BSI accredited status, it's understandable why Axtell has become the leading provider of volumetric concrete, pumping and delivery services in the Surrey, Hampshire and West Sussex areas.
Within these regions the company operates from 5 sites: Godalming, Southampton, Witley, Chilworth and Rudgwick and is equipped with a fleet of specialist concrete vehicles including in excess of 30 volumetric mixers – which are built by their in-house engineering specialists in workshops at the Godalming site. These trucks carry all the concrete ingredients in separate compartments and then mix the concrete when needed, benefitting customers as they only pay for what they use. Axtell's 90 vehicle fleet also includes 15 tipper trucks, 7 grab trucks and 3 concrete pumps.
The final machines, that complete their fleet, are the wheel loaders that are used to load the volumetric mixers with 4mm – 20mm stone and sharp sand.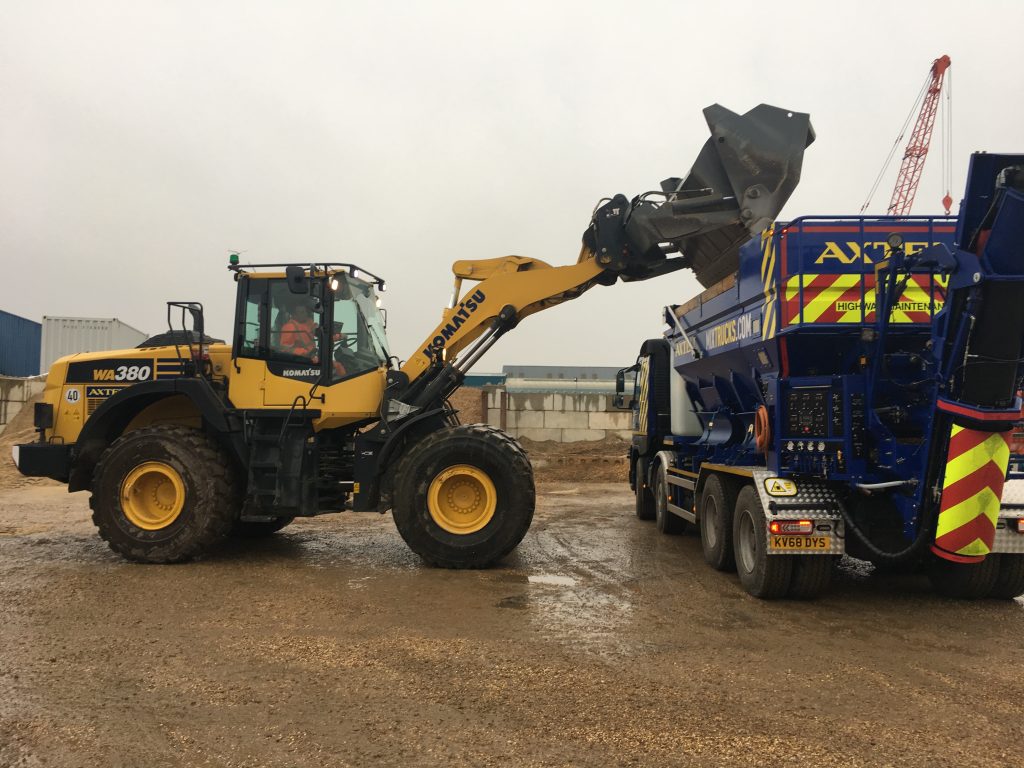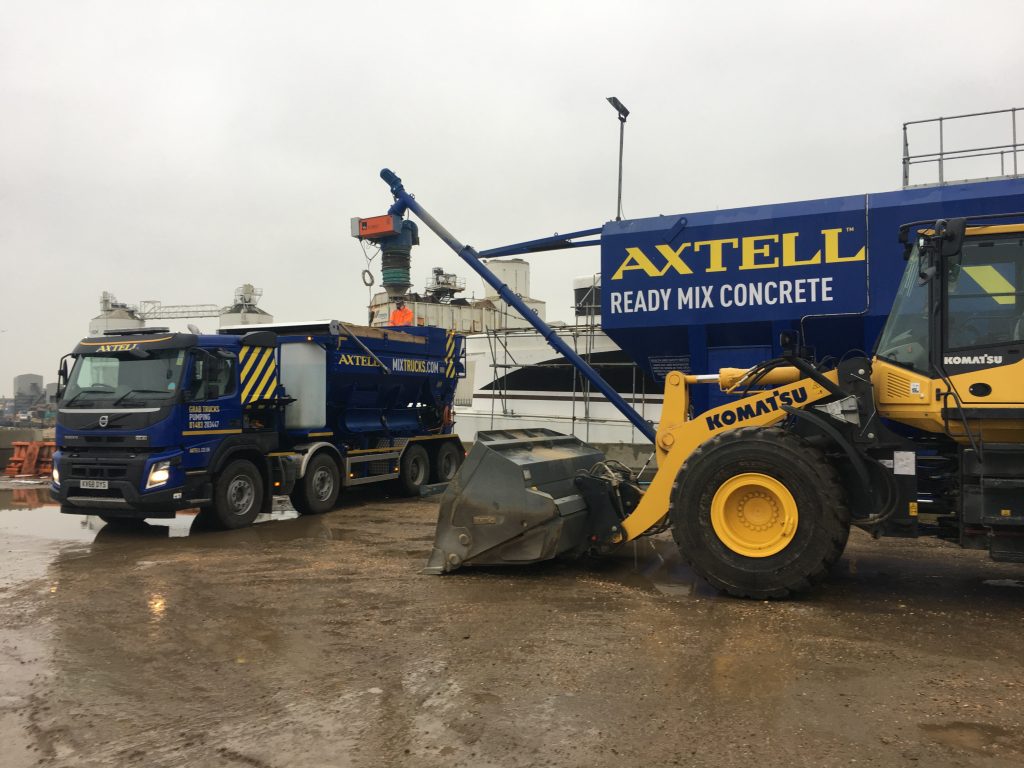 At the beginning of 2018, Axtell hired a Komatsu WA380-8 wheel loader for their Southampton site and was impressed with the machine's stability and quality which led them to purchase their very own machine in April 2018.
With the assistance of Carl Woollaston, Marubeni-Komatsu's product manager for wheel loaders, Axtell was able to determine the correct machine specification to suit their primary application on site. This specification includes a 3.1 m3 Hardox construction high tip bucket to achieve the required dump height for fast and easy truck loading.
The WA380-8 is also equipped with an RDS technology on board weighing system which ensures the volumetric mixers pass compliance requirements by weighing no more than 38.4 tonnes when they leave site. The system works by having the mixer's current weight entered and then informs the operator once the wheel loader has tipped the remaining weight into the truck. This makes the entire process more efficient and ultimately saves time by removing the likelihood of over or under loading the trucks.
"As our truck drivers also load their own trucks, we require machines with perfect stability that offer easy operation and that's exactly what Komatsu wheel loaders provide," says Andrew Axtell, Director of Axtell. "Both the specialist bucket and on-board weighing system ensure the process of loading the volumetric trucks is highly efficient and easy."
SUBSCRIBE TO OUR NEWSLETTER