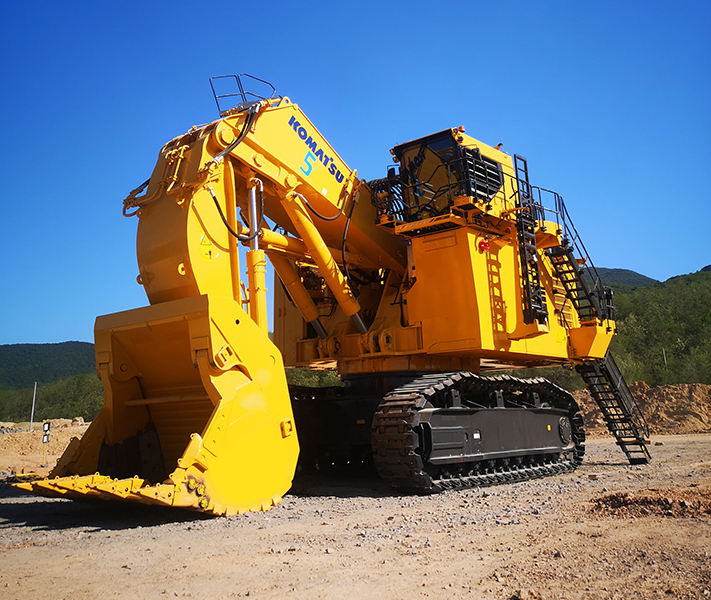 With the last show back in 2019, bauma – the world's leading trade fair for Construction equipment is returning in 2022 – bigger and better than ever!
Known for their industry leading transformative technology, Komatsu are excited to bring a host of new machines and ground-breaking future advancements to bauma 2022 with a focus on digitalisation, electrification and a new Virtual Stand.
With a mix of 27 Komatsu machines at the show – from the smaller Utility excavators to a 400 tonne mining machine and everything in between, there will be ample opportunity to discuss which Komatsu machines are best suited for your particular needs.
Responding to the rising concern for global climate change, Komatsu have taken the initiative, using 100 years of knowledge and experience in developing solutions to help move the construction industry towards carbon neutrality. Komatsu's long-term goal is to achieve carbon neutrality and zero carbon emissions by 2050, with a 2030 commitment to halve CO2 emissions and increase the rate of renewable energy use to 50% compared to 2010 levels.
The Komatsu electrified machines that will be premiered at bauma 2022 are another testimony of the company's engagement towards reducing harmful emissions worldwide.
With increasing demand for effective digitalisation of construction projects, Komastu's SmartConstruction / Earthbrain will be at bauma 2022 to demonstrate new ways of working with unique solutions to support and improve your business, increasing efficiency and effectiveness.
The Komtrax Next Generation and Komtrax Data Analytics booths will explain how Komatsu's unique wireless monitoring system can simplify decision-making for those working to deploy equipment effectively, improve fuel efficiency, maximise productivity or to plan periodic maintenance.
Komatsu's exclusive Virtual Stand will transport you to a near future, giving you the chance to have a first look at upcoming innovations for Komatsu wheel loaders.
The Komatsu brand promise of 'Creating value together' is forefront of all they do. By working alongside customers, Komatsu can better understand and provide sustainable solutions to help address the changing needs of various industries. For Komatsu, bauma 2022 will be another exceptional opportunity to present the ways in which they can fulfil this promise.
We look forward to seeing you there!
bauma 2022 website: bauma.de