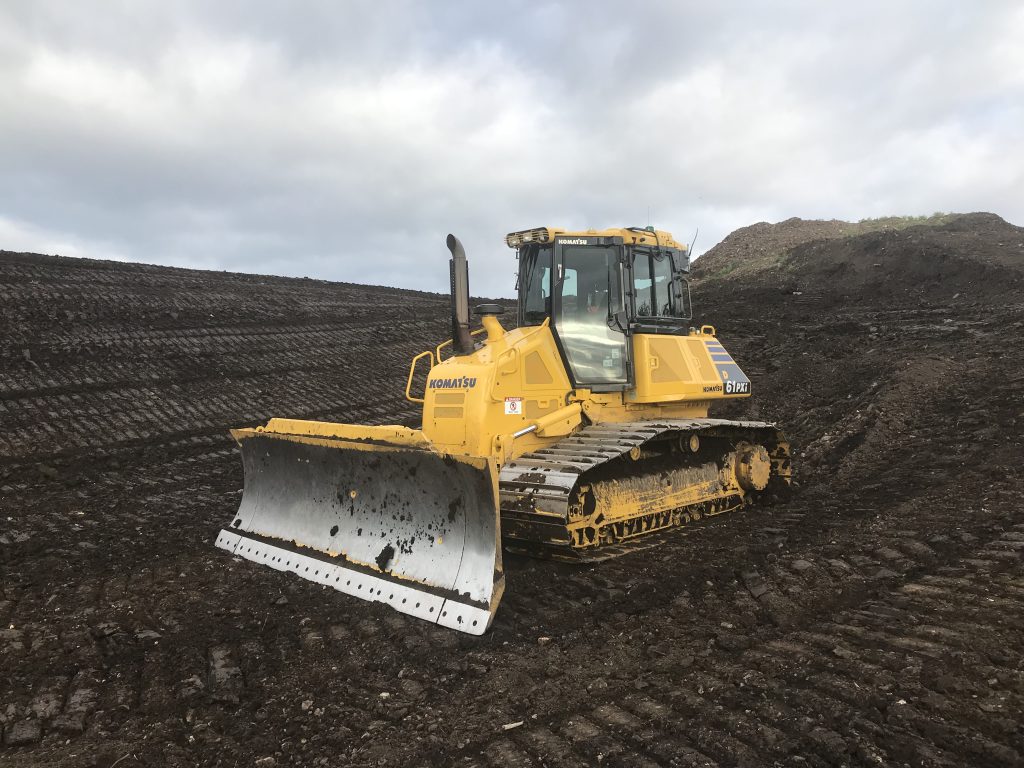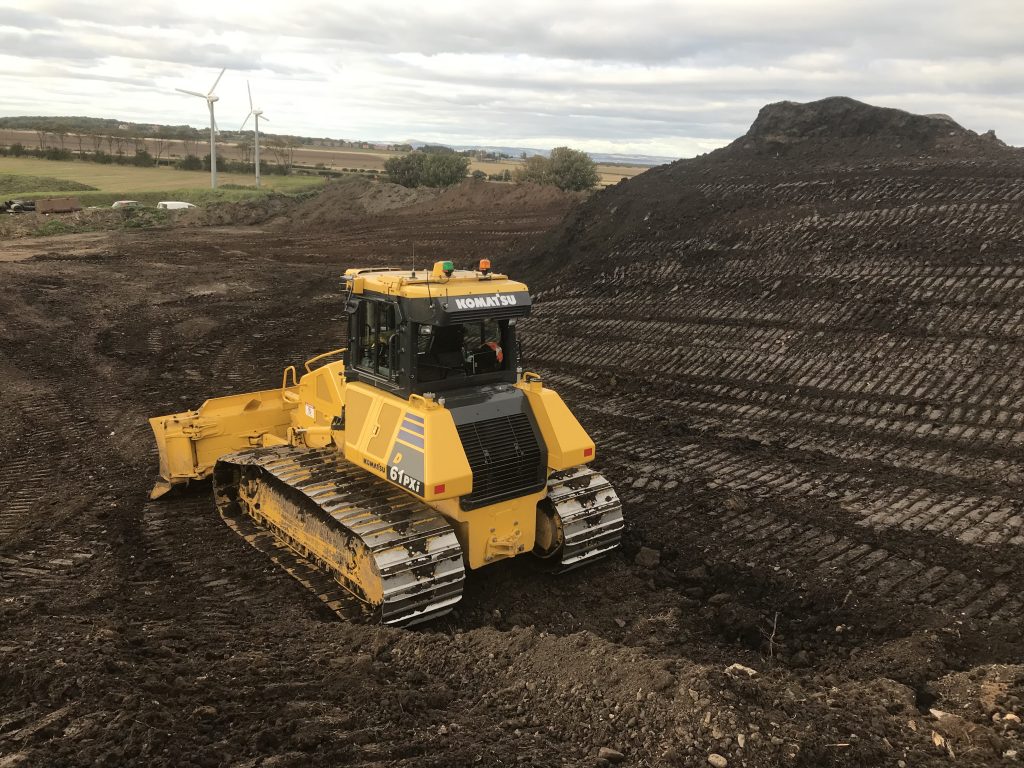 Dunbar Plant Ltd. was established in 2011 by Alex Dunbar to provide additional plant support to Forth Resource Management (FRM), a company that offers sustainable recycling solutions for garden waste generated across South East Scotland. Prior to setting up Dunbar Plant Ltd., Alex was Operations Director at FRM so understood that the company needed a strong partnership with a company that could supply them with equipment – even at short notice.
Since being formed, Dunbar Plant Ltd. has always kept a fleet of three machines which together can perform a broad selection of tasks across FRM's recycling and manufacturing process. Up until recently the fleet consisted of a 16 tonne bulldozer and screener from various manufacturers alongside a Komatsu PC170LC-11 crawler excavator which replaced a PC160LC in 2016.
"The Komatsu PC170LC-11 has really impressed me with its ability to complete the task at hand whether it is loading with a rotating grab, digging with a conventional bucket, working with a cone splitter breaking roots or large tree limbs or carrying out site clearance duties in environmentally sensitive locations. It has always delivered leaving customers happy, satisfied and returning." Says Alex.
The exceptional performance of the PC170LC-11 alongside the longevity and reliability of all his previous Komatsu machines resulted in Alex considering another Komatsu machine when he came to replace his existing bulldozer in October 2019. This time he considered both new and used equipment, both of which can be purchased through Marubeni-Komatsu. After taking into account utilisation and capital costs, he opted for a used 2015 Komatsu D61PXi-23 bulldozer fitted with a folding dozer blade which reduces the width of the blade when it is being transported which is an advantage when moving frequently between jobsites.
The D61PXi-23 is also integrated with Komatsu's intelligent machine control technology and is an additional option Dunbar Plant Ltd. is now able to offer customers. "Machine control is an area which the company plans to expand into so it made sense to purchase a machine fitted with this technology" says Alex, "We are now able to offer it to new customers whilst also providing a reliable, conscientious, trustworthy experience for a loyal customer base."
Upon receiving the machine in Scotland, it was esteemed to be a new machine. This is because Marubeni-Komatsu thoroughly inspects and repairs all of its used equipment stock and only when it meets Komatsu's high-quality standards is it put up for sale.
Sign up to our newsletter for all new machines releases, parts offers and more: