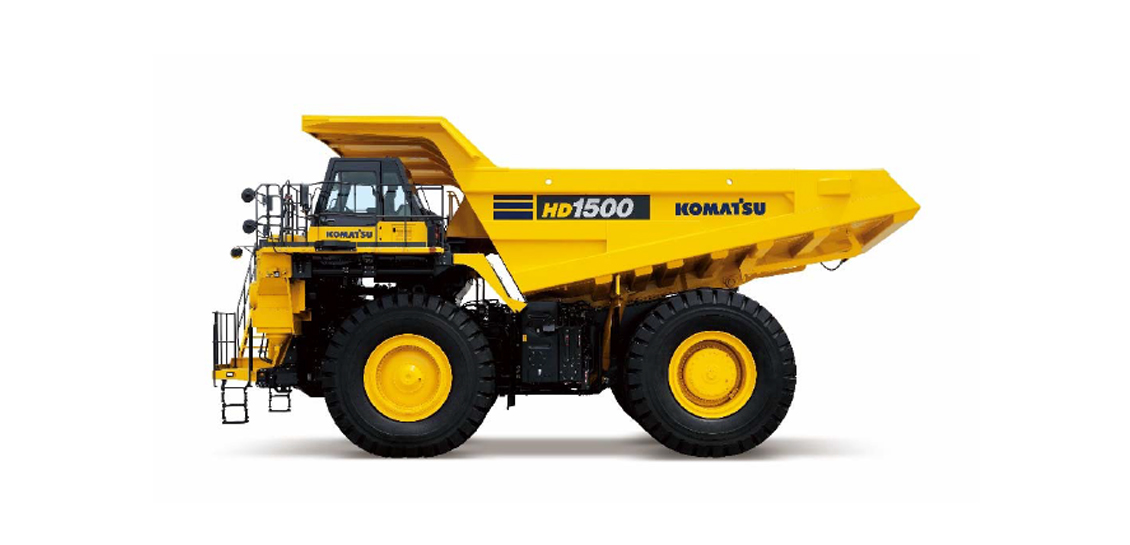 Packed with new and improved features, the Komatsu HD1500 ‐8 Rigid Dump Truck combines industry‐leading characteristics with genuine Komatsu design and the latest technology to bring unrivalled value to customers. With low fuel consumption, first‐class operator comfort, improved safety features, the new HD1500‐8 achieves the highest level of productivity, reliability & safety.
Its key components, such as the mainframe, transmission and rear axle, were designed per the latest technology and durability standards to enable owners to cut down on repair expenses, prolong overhaul intervals and reduce their total cost of ownership.
Komatsu has also made use of the latest developments in Information Communications Technology (ICT) to further improve the HD1500 ‐8's reliability and maintainability, increase site and operator safety, and enhance productivity and efficiency.
"We are proud to introduce the Komatsu HD1500 ‐8 and delighted to announce that this 142‐tonne rigid dump truck is CE certified and now available for sale in Europe" says Jeroen De Roeck, Product Manager at Komatsu Europe. "It's a completely new machine, re‐designed using principles developed by the Earth Moving Equipment Safety Round Table (EMESRT) to ensure the highest safety standards."
SUBSCRIBE TO OUR NEWSLETTER