There are certain roles in the UK construction sector that struggle to attract women. Two roles in particular are heavy machinery operators and sales representatives which are mainly dominated by men.
Which is why this International Women's Day we have spoken to some of the women who operate and sell Komatsu machinery to share with us how they got into the industry and what they enjoy about their roles.
Ciara Heraty
Ciara Heraty, 21, currently operates a Komatsu D65PXi-24 bulldozer in Aberdeen for Howley Civils.
After leaving school she wasn't sure what she wanted to do, but knew that she wanted a more hands on job rather than an office based role. With a passion for driving and an interest in the construction industry, Ciara did her ADT training and exam in Donegal, Ireland with Safe Tech.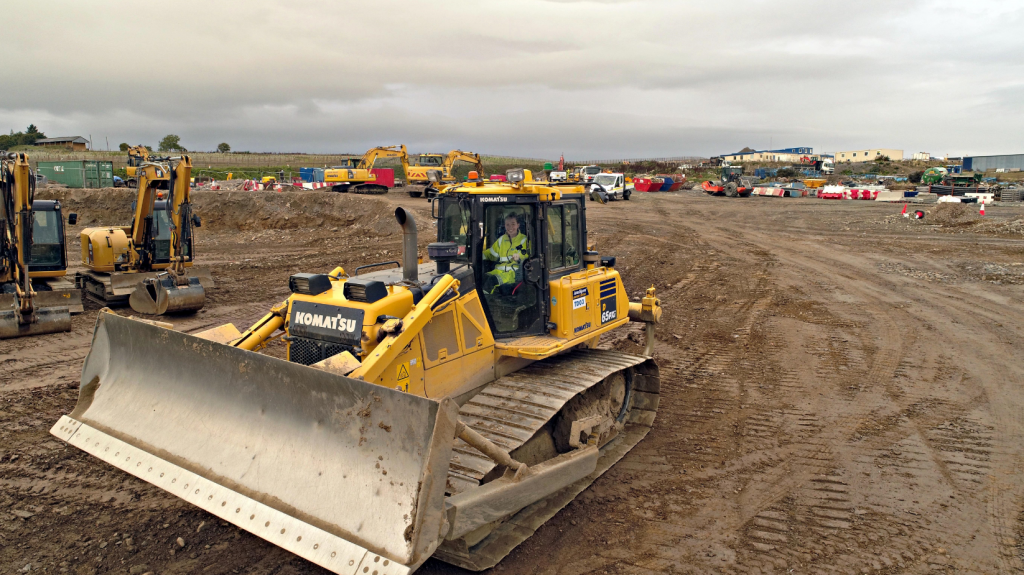 In April 2017 she was offered a role with Howley Civils in Aberdeen, which she accepted and her first site was on the Aberdeen Western Peripheral Route. Here, she operated ADT's and easily adapted to driving trucks made by different manufacturers. Ciara was then given the opportunity to drive Komatsu bulldozers, "I quickly picked up the functions of the Komatsu dozer and now I am really enjoying operating it. There's a wider variety of tasks that can be done on it and I prefer it compared to the ADT's which consist of a lot of sitting around." She says.
In the future Ciara hopes that more women join the industry and would love to start or join a scheme that encourages women to give operating a go.
Sam Loxley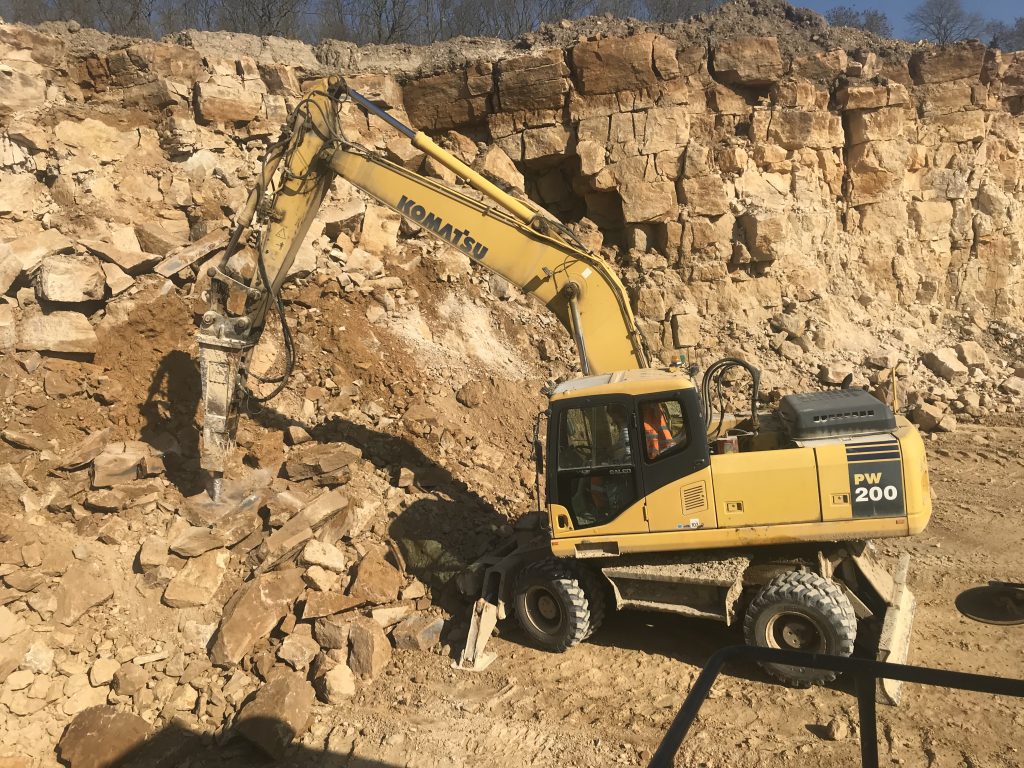 Sam Loxley, works at Ketton Quarry, located in the East Midlands. Here she operates a Komatsu HD605 dump truck and a Komatsu PW200 wheeled excavator paired with a breaker.
She used to work at Profuel, which is based on the same site as the quarry, doing an admin based role. After 10 years of working there the office decided to cut various jobs and Sams role was one of them. The employees losing their jobs were offered redundancy or given the opportunity to apply for a different role on the site. A machine operator role on the quarry grabbed her attention and she was encouraged to apply for it since it
appealed to her so much. After a successful interview, Sam was trained on site in the machines she would be operating.
"I've had absolutely no challenges being the only female operator on site, there is always a constant one team ethos. I've not only found a career that I enjoy but I've also made friends for life on the site." Says Sam.
She's now been with the quarry for over 7 years and couldn't imagine herself doing any other role, she strongly believes that if you think you'll enjoy something then nothing should stop you from giving it a go.
Carole Nicholls
Marubeni-Komatsu Ltd. has one of the few female heavy equipment sales managers around, Carole Nicholls.
She has always loved the sales interaction and started her career in the retail sector, where she spent 3-4 years gaining experience before coming across an advert for a scaffolding sales representative in 1989 that stated no experience necessary. At the time, the bosses of SGB did not expect a woman to apply for the job who knew nothing of the industry & interviewed her out of curiosity, but Carole was successful and stayed with the company for 6 years.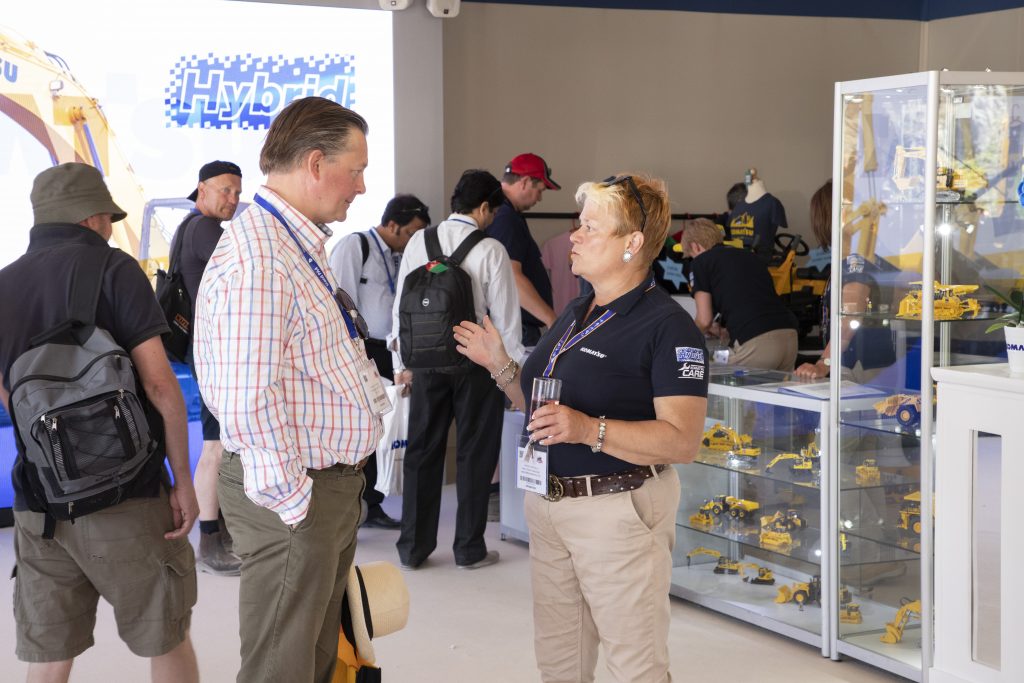 Deciding she liked the quirky nature of Construction Sales she wanted to sell something more challenging, with no engineering background she has taught herself about a wide range of machinery at various companies including Matbro Telehandlers, Hydrex Equipment, Topcon & Holt JCB selling new & used equipment, before joining Marubeni-Komatsu Ltd.
Carole has now been with the company since 2008 and covers South Wales and Hereford.
Marubeni-Komatsu has previously had two other female sales managers, but Carole is currently the only one and has stayed in the role the longer.
"It's not an obvious fit for a female but does give a sales operative a USP in a still predominately male environment but I would recommend it as a career move. If you enjoy sales, it doesn't matter what industry you work in!" Says Carole.
Finally, we wouldn't be celebrating International Women's Day without a mention of all the amazing women who work hard everyday at Marubeni-Komatsu Ltd. and contribute to the success of the company.
SUBSCRIBE TO OUR NEWSLETTER