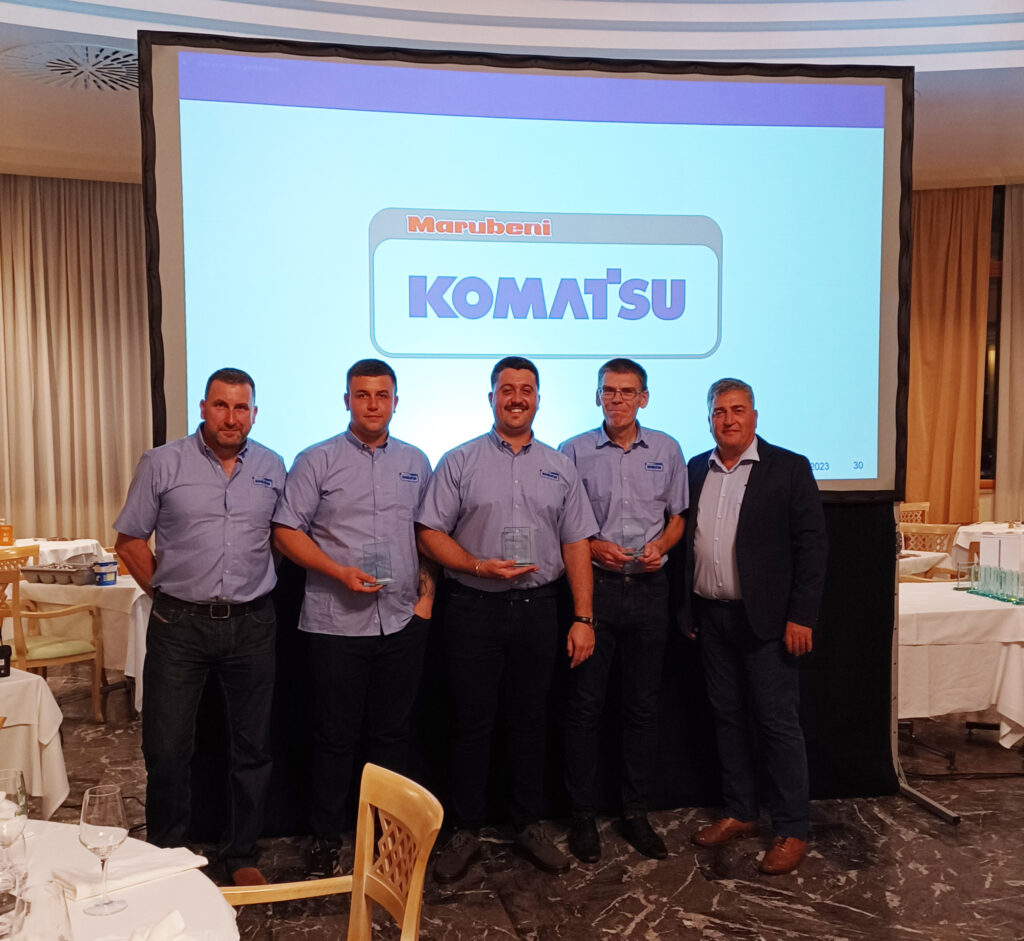 This years annual Komatsu ATC (Advanced Technical Contest) was held in October at the Komatsu Italia manufacturing Plant (KIM) in Este North Italy. The contest consists of 3 categories in which MKL competed against staff from other European depots – Workshop, FSE Engineers and Product Support Sales Representative's (PSSR). The aim of the contest is to improve product knowledge, trouble-shooting expertise and communication skills across the depots, feeding into maintaining and increasing customer service levels and satisfaction.
For the Engineers there were tasks around Troubleshooting and Mechanical Repairs, and for the PSSR it was a Walk Around Inspection.
Following an internal competition to decide which Engineers would enter, Kane Bailey (Slough) and Ross Logan (Hamilton) were chosen, along with Steve Deacon being selected as the PSSR. Kevin Henderson (Lead Field Service Technician at CLS) helped coach and mentor these three with training sessions held at CLS, alongside study the undertook in their own time.
The contest took place on the 12th at the KIM demo ground, with 19 other depots from across Europe to compete against.
The Troubleshooting contest for the Engineers was carried out on the WB93R -8 Backhoe Loader with the closest results Komatsu have ever seen! Kane Bailey managed an admirable 4th overall place – well done!
The Mechanical Repair contest was carried out again on the Backhoe and this time Ross Logan was the overall category winner – congratulations!
The Walk Around Inspection category was based on a PC210-11 that had been working in a foundry with inspections, reports and interviews with the customers required. Competition in this category was again extremely close with Steve Deacon doing very well.
We're very proud of the results our staff achieved and appreciate the effort and hard work they have all put in to remaining at the top of their game and being able to offer our customers the best experience – thank you!