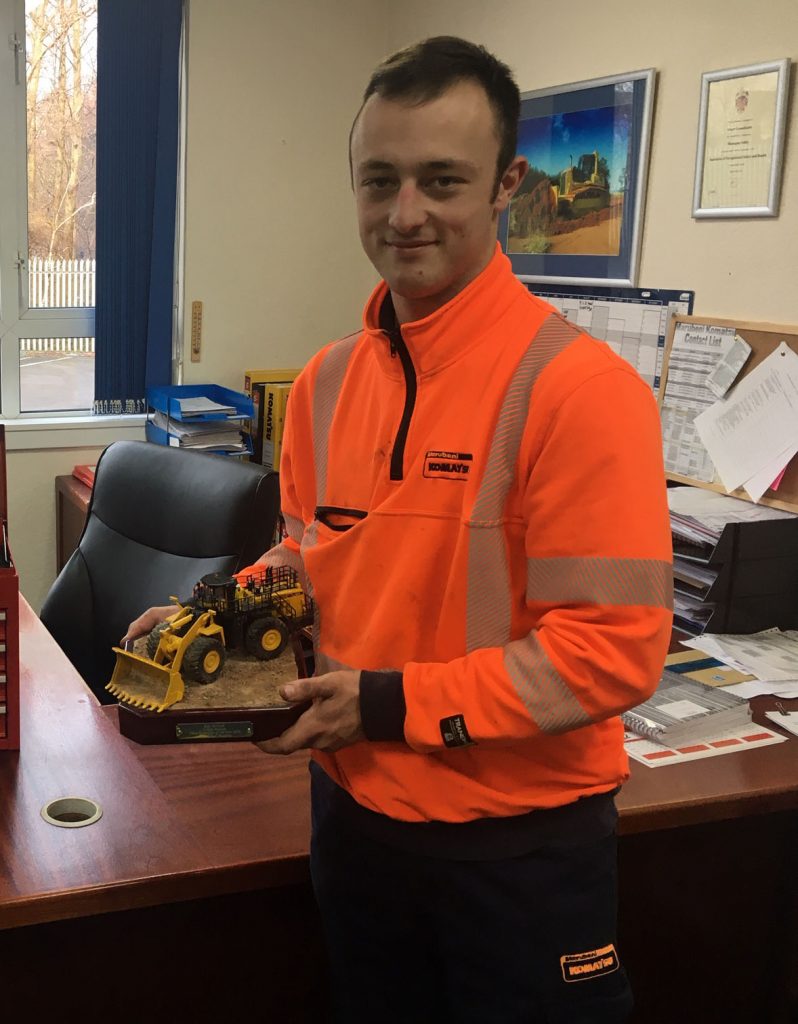 Each year the Construction Plant-hire Association (CPA) host the "Stars of the future" awards ceremony to recognise apprentice achievements and talents.
In 2020, two of our apprentices won awards during the ceremony, which took place via. Zoom due to restrictions.
For the second year running, Ross McLeod from Hamilton depot won the College Awards Plant Technician of the Year. This is a massive achievement in itself and a fantastic end to his final year as an apprentice with us.
Rhys John from Cardiff depot also won the College Awards Plant Technician of the Year, after being nominated by Stafford College. Rhys then went on to win the National Plant Technician of the Year, after being shortlisted by the CPA judges. This is the largest award available during the ceremony and an amazing achievement for Rhys.
The judges stated that it was clear that Rhys has a stunning future ahead of him, with the attitude and demeanour to take on leadership roles. He was described by the judges as an exceptional young man who displayed passion and pride in not only his work but in providing help to others – whether peers or trainees.
The awards not only represent the hard work by the individuals but also from the depot as a whole for the support, structure and guidance they have provided which also deserves a massive credit.
Both winners have now finished their apprenticeships and will be continuing their careers with Marubeni-Komatsu. Rhys has taken on the role of field service engineer and Ross is now a workshop engineer at Hamilton.