As an excavator owner or operator, it's advisable not to fire up your excavator from cold and start working straight away. We appreciate that time is money but its hard to ignore the long & short-term benefits of performing a routine walkaround inspection that when routine, can take as little as 15/20 minutes to perform.
Performing a simple walk around inspection be the first defence against unnecessary downtime and expense by spotting small-scale issues before they turn into project-stalling breakdowns.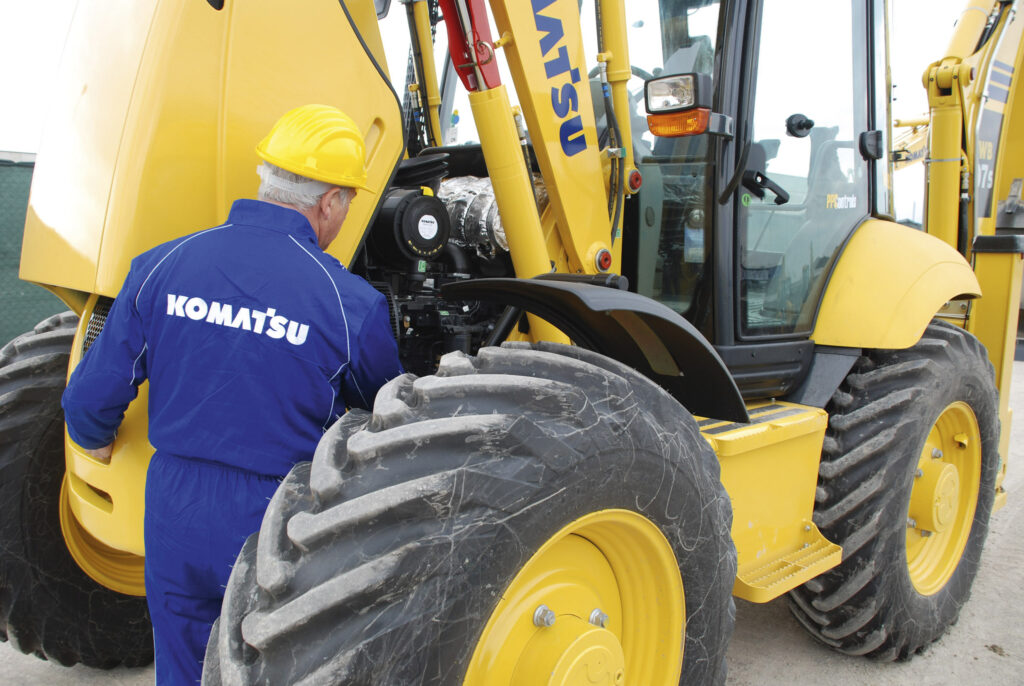 Here's a basic checklist for the walkaround inspection – always keep an eye out for missing, cracked, leaking components or parts that need cleaning/clearing of debris:
Serial Number Plate
External Mirrors
Right side cover of the machine including compartments
Swing circle
Undercarriage
Undercarriage Components – links, idlers, rollers and sprockets
Counterweight
Rear Camera
Left side cover of machine
Work Lights
Wipers
Inside Cab – horn, seat, camera view, mirror
Cab Filter
Arm, Boom, Bucket Cylinders, Hoses
Boom foot pin including connections & hoses
Bucket pins, links and teeth
Engine Hood – hoses, level gauge, filters, muffler, pump, turbo
Radiator
Oil lever in swing machinery
Report any findings verbally to your supervisor, and if necessary, in writing.
There are a few tips for the end of a shift to ensure a safe & productive start the next day:
Always disconnect the main battery switch
Be sure to fill the tank with fuel at the end of a shift, this avoids a build-up of condensation within the tank overnight.
Clean the undercarriage especially during the colder months to avoid hard work in the morning to clear frozen or clogged packing.
Consult your operations manual for more information on these topics.
For any replacement parts, contact our parts department on 0845 601 5540 / Genuine Komatsu Parts