After what seems a long Winter season, it's a relief to start seeing the lighter mornings & evenings, however the change of season shouldn't mean that pre-shift maintenance should be skipped.  Here a few tips to ensure that your excavator avoids downtime:
Undercarriage:
Clean the undercarriage and perform a daily visual inspection to ensure that a potential hazard such as excessive or uneven wear can be spotted early.  Look out also for loose, damaged, or missing undercarriage components that could become worse throughout a shift.  Be sure to act as quickly as possible if any issues are identified.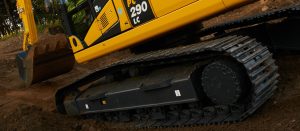 Joints:
Take a good look for pin & bush wear especially if 'play' in the arm or boom has been noticed during previous shifts.  If ignored, excessive 'play' can lead to a large-scale repair job that means more downtime and expense for the machine.  Use the opportunity to also check the bucket pins and hoses visually for damage.  Grease all points as you go.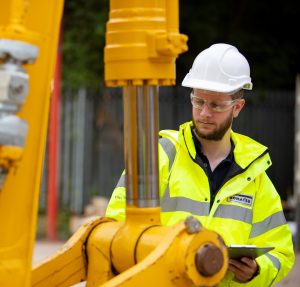 Engine:
Tighten all belts and replace if showing signs of excessive wear.  Check all hoses for cracks or damage.  Check oil and coolant levels and top up where necessary.  The last thing you need is a bigger engine issue.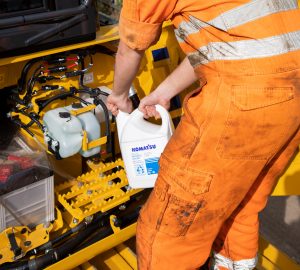 Seals:
Nitrol O-Rings have the tendency to shrink in cold weather, which can cause minor leakages which encourages premature replacement.  As the O-rings warm back up, they can expand & reseal so double-check that they are definitely  damaged before replacing.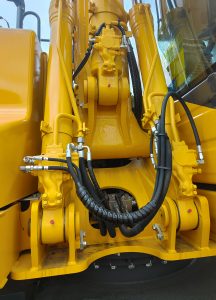 Interior & Exterior:
It always helps to clean the inside of the cab and replace air-con filters – some air-con filters can get dirty fast and that's the air that the operator will be breathing in.  Doing some basic housekeeping can prolong the life of the electronics and improve comfort levels.  Use the opportunity to also address any replacements needed for the heater, air-conditioner, lights and wipers.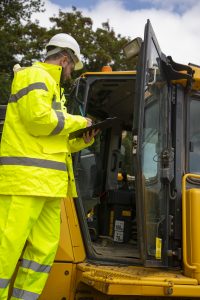 Don't forget that Marubeni-Komatsu service engineers are available for diagnostic checks and repairs should a machine have any issues, especially after a long period of inactivity during the cold season.  We also keep many parts in our Redditch warehouse for a speedy dispatch should you need any replacement components.
To find out how Marubeni-Komatsu can support you, fill out the following form: