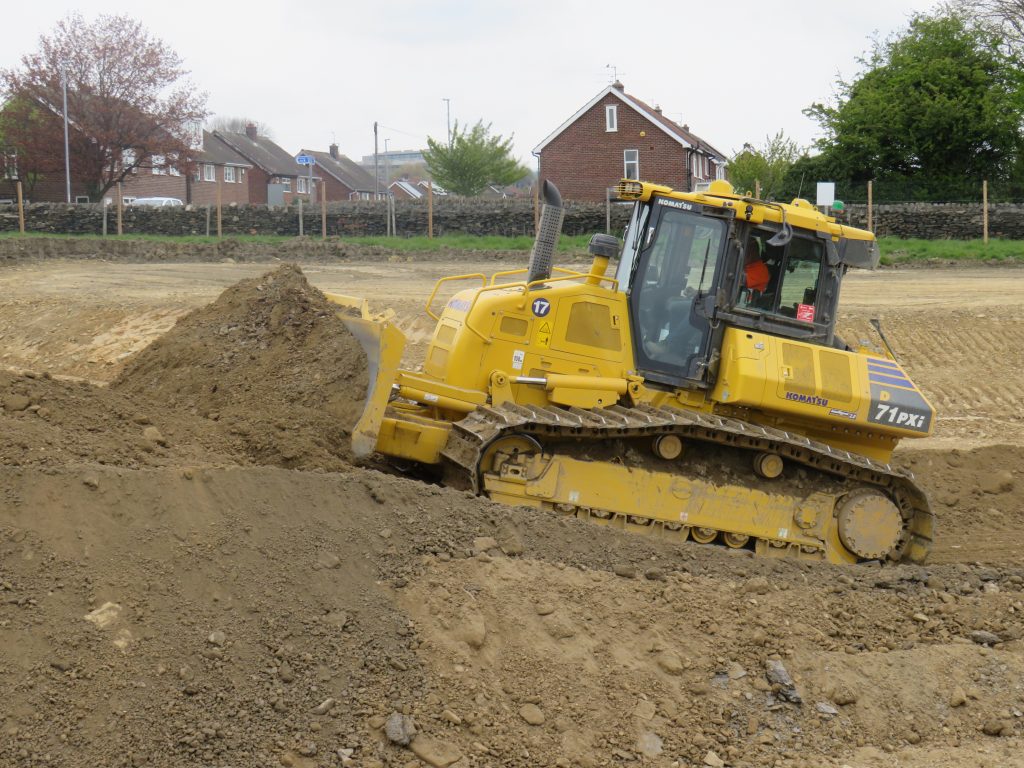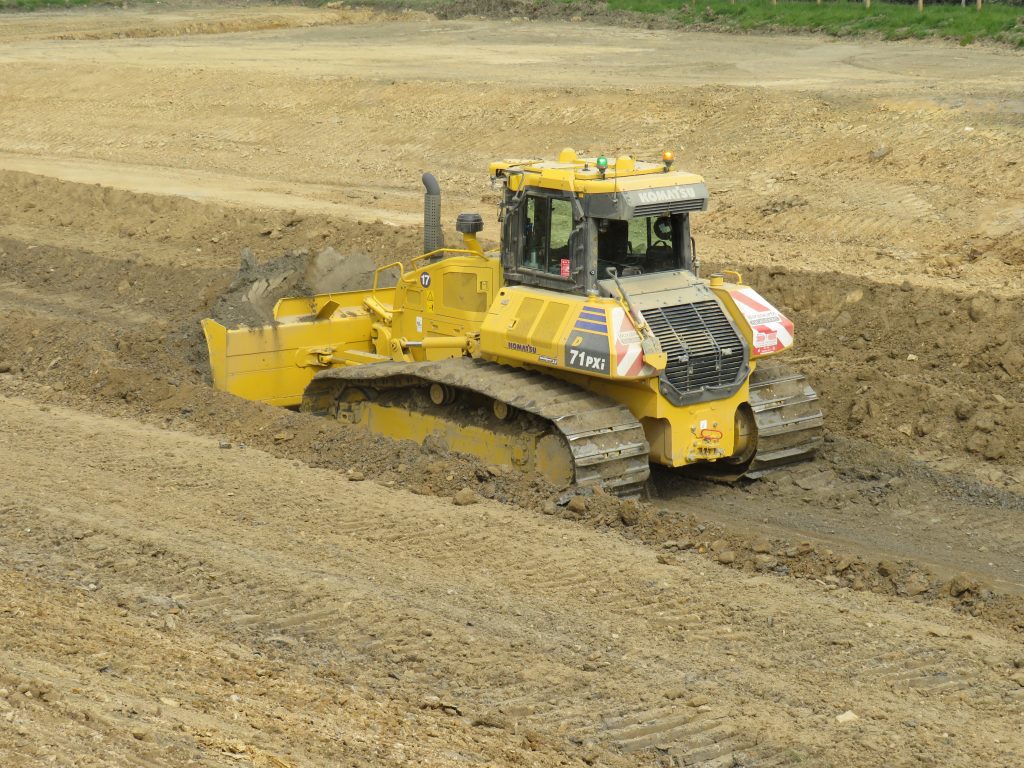 Wordsworth Excavations, a nationwide bulk earthworks contractor, has been embracing Komatsu's intelligent machine control technology for some time now, with a variety of Komatsu intelligent bulldozers and excavators making up a large percentage of their fleet.
Back in 2019, they were the first company in Europe to receive a PC360LCi-11 and most recently, they became the proud owners of the first Komatsu D71PXi-24 bulldozer in the United Kingdom.
The new 22 ton bulldozer expands Komatsu's mid-size dozer range and features a distinctive slant nose design for exceptional operator visibility. It is also the largest hydrostatic transmission (HST) dozer, giving businesses the flexibility to move from production to finishing with a single machine.
This particular model also comes with Komatsu's latest intelligent Machine Control 2.0 capabilities such as lift layer control, tilt steering control and proactive dozing control, which help optimise productivity and efficiency.
"We first saw the D71PXi-24 at ConExpo in Las Vegas last year and instantly knew it would make a great addition to our fleet. Besides being fitted with machine control technology, this new size of bulldozer fills a gap in the market, which led to us placing an order for the bulldozer at the earliest opportunity." Says Mark Briggs, Director at Wordsworth Excavations.
The company received their new D71PXi-24 in April and have already put it to good use on a project in South Yorkshire. Here it is completing a variety of tasks, from pushing large quantities of material to fine grading and everything in between.
"The D71PXi-24 is a powerful machine that has already proven effective at cutting a variety of different materials. This has enabled me to carry out a wide range of tasks on site without the assistance of any other equipment. It is also extremely stable compared to other models and the new cab provides me with high levels of comfort." Says Dave, bulldozer operator.
By the end of the year Wordsworth Excavations will have a total of 3 D71PXi-24 bulldozers in their fleet and working on a variety of different projects around the UK.