We have a dedicated product support team to assist you with everything from break downs, replacement parts and undercarriage inspections. Look below to find and contact your local product support sales representative, one of our national specialists or complete the enquiry form below and a member of the team will get in touch with you as soon as possible.
CONTACT YOUR LOCAL PRODUCT SUPPORT SALES REPRESENTATIVE
Michael Paterson
Scotland, Northumberland, Cumbria, North East.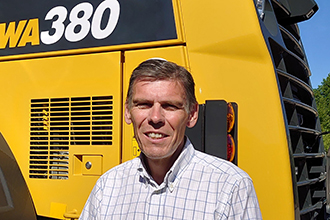 Steve Deacon
West Midlands, Birmingham, East Midlands & East Anglia.
CONTACT OUR NATIONAL SPECIALISTS