KOMATSU REMANUFACTURED PRODUCTS
Lower your maintenance costs with Komatsu Reman (remanufactured) parts. Komatsu Reman components can be as much as 40% lower in price compared to new – another way Komatsu strives to keep your total cost of ownership as low as possible.
The Komatsu remanufacturing process involves much more than just rebuilding.  Components are returned to their original specifications, in-house, using state-of-the-art salvage technology.  Our strict re-use guidelines, advance manufacturing systems and quality control further guaranteed performance and reliability as new components.
Komatsu Reman use sophisticated machinery to ensure each remanufactured component is thoroughly tested and supplied back to you, complete with a 12-month warranty, for added peace of mind.
COMPONENTS AVAILABLE AS REMAN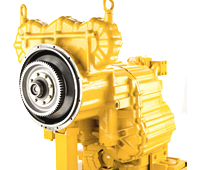 TRANSMISSIONS
Komatsu re-manufactured transmissions will perform like new to meet the performance levels that your machine demands. Seals, O-rings, bearings and other components consisting of the transmission are replaced with new Komatsu parts.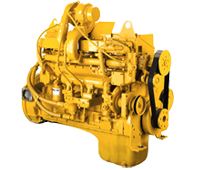 ENGINES – SHORT BLOCK OR LONG BLOCK
Komatsu offers several engine options to match the condition of your machine and your current situation.  Engine options can include new bearings, seals, gaskets, pistons, piston rings and O-rings.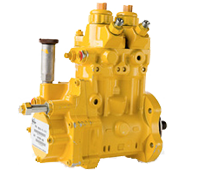 FUEL INJECTION COMPONENTS
Komatsu Reman fuel injection components are assembled by factory trained technicians, then calibrated to match original factory specifications and tested to ensure same as new performance.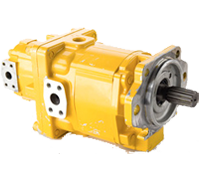 HYDRAULIC PUMPS AND MOTORS
Hydraulic pumps and motors are re-manufactured in a positive air pressure and temperature-controlled, in a clean-room environment in order to meet strict cleanliness requirements.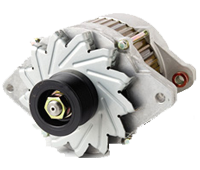 STARTER MOTORS AND ALTERNATORS
Available for most Komatsu models, functionally tested on factory specification equipment.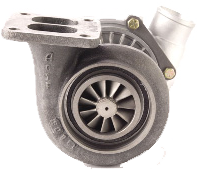 TURBOCHARGERS
Re-manufactured in a clean-room environment. Komatsu's advanced turbocharger technology is designed into every component.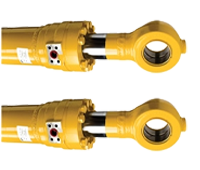 HYDRAULIC CYLINDERS
Hydraulic cylinders are disassembled and fully inspected. Rods, barrels and cylinder assemblies are then re-manufactured to current Komatsu specifications. All wear and sealing items are replaced with new parts.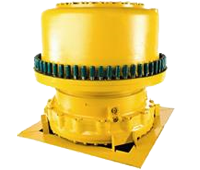 FINAL DRIVES
Specialised re-manufactured components efficiently convert torque to traction, allowing your Komatsu machine to travel in the most challenging ground conditions. Seals, gaskets, bearings and O-rings are replaced.
Terms & Conditions. To receive surcharge credit, core must be returned within 14 days. The cost of returning core is at customer's own expense. Core must be labelled & packaged securely preferably with Invoice of new item included. Returning core must be fully assembled, not clearly damaged nor stripped of any parts. Failure to adhere may affect refund, core will be fully independently inspected on return by MKL engineers.
1. Disassembly, Cleaning and Inspection
All Komatsu core components are fully disassembled and thoroughly cleaned to strict Komatsu cleanliness standards. Components are then inspected against strict Komatsu engineering specifications, undergo magnetic particle or dye penetrant inspection, and are measured according to Komatsu re-usability specifications using Komatsu factory approved and calibrated measuring devices.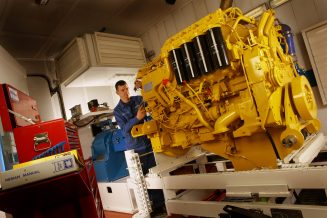 2. Remanufacturing – Renew, Restore & Upgrade
Once inspected, components undergo a complete remanufacturing and salvage process which can include robot-controlled precision welding, metal spraying, laser claddying, electro-plating, grinding, machining, polishing, precision sleeving, and boring. Individual parts are upgraded to include critical design and performance improvements.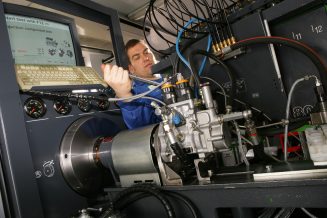 3. Component Assembly
Assembly is performed at modular workstations by teams of dedicated technicians who are trained experts for each type of Reman component. Utilizing specialized tooling and assembly fixtures designed by Komatsu factory engineers the teams are able to assemble, test, install, align, and adjust each specific component to match original factory production methods and specifications.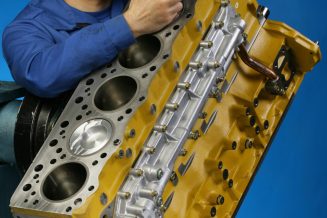 4. Testing, Adjustment & Calibration
The completed components are then installed on Komatsu factory specification test stands or dynamometers. Model specific settings and adjustments are made to the components, which then undergo performance tests to unique Komatsu factory specifications; tests designed to replicate the various operating conditions encountered by your Komatsu machine.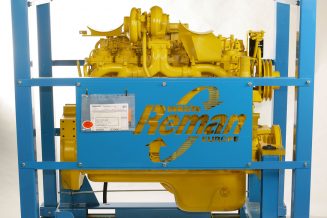 SUBSCRIBE TO OUR NEWSLETTER
SUBSCRIBE TO OUR NEWSLETTER