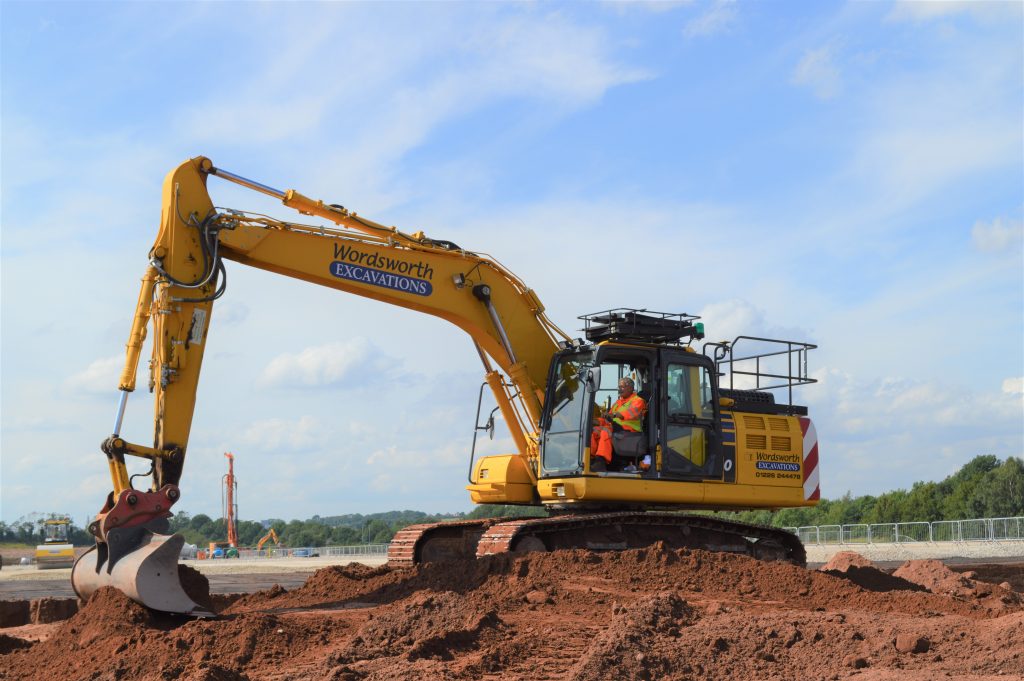 Malcolm Clegg is a 75 year old operator for Wordsworth Excavations where he currently operates a PC210LCi-11, making him the oldest operator of Komatsu's intelligent machine control excavators in the UK.
He started his career in operating construction machinery 55 years ago, where he operated a Komatsu PC800 in a coal mine. His extensive career in the industry means he has been able to witness just how far the technology of Komatsu machines has come along and he strongly believes that all these changes are for the better.
When we went to visit Malcolm, he was working hard in his PC210LCi-11, using it to dig the foundations of a new distribution centre in Mansfield. Using the machine control system, he was able to quickly and effortlessly dig out and grade the sloping design.
Whilst it did take him a while to get used to the intelligent machine control system, Malcolm believes that it has allowed him to become more productive as he can now to quickly get to work everyday without waiting for engineers to stake out the reference points and the system reduces errors from guessing. In addition to this he thinks that Komatsu manufacture stable, high quality and well balanced excavators.
Malcolm is a perfect example that operators who have a large amount of experience efficiently operating standard machines can still benefit from Komatsu's machine control systems.
Sign up to our newsletter for all new machines releases, parts offers and more: