At Marubeni-Komatsu, our machines are usually associated with the construction and mining industry. However, some of our machines are also suited to work in other industries such as agriculture. Machines that we feel are exceptionally suited for this industry are our compact wheel loaders such as the WA80M-7. These wheel loaders can be paired with a variety of attachments making them extremely versatile and therefore a perfect machine for carrying our multiple jobs around the farm.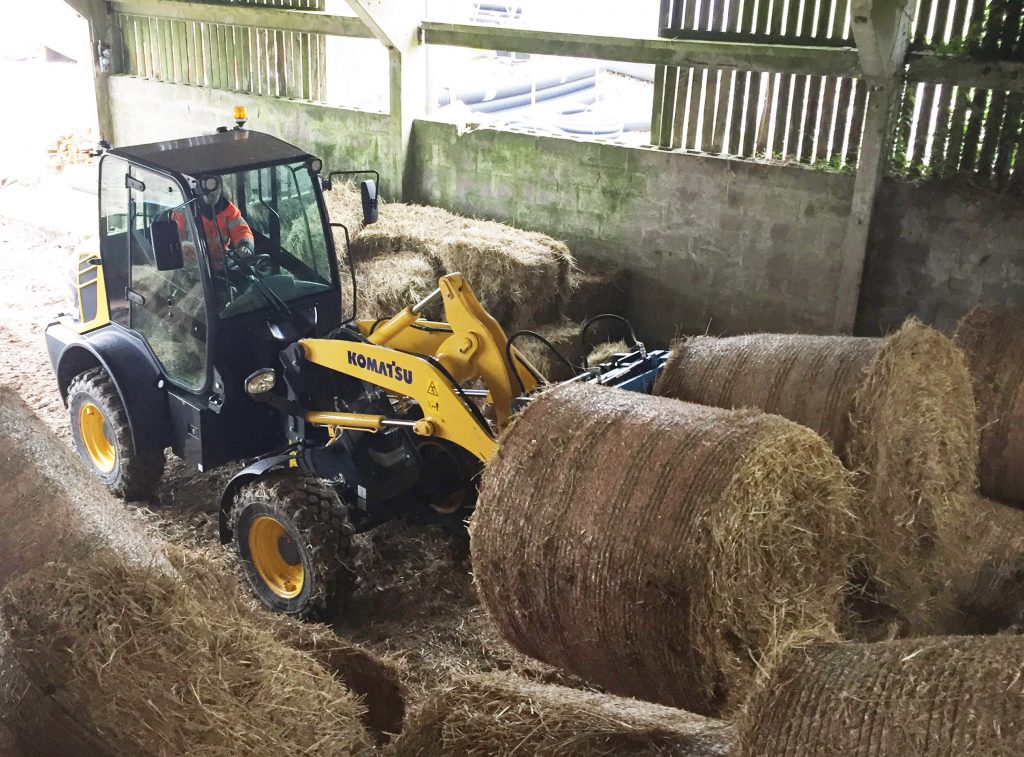 They also have articulated steering which gives operators great manoeuvrability in and around the many tight spaces you come across in farm yards – compared to the many rigid machines which are usually chosen for these applications.
Komatsu compact wheel loaders also provide operators with excellent all-round visibility with their centrally mounted cab and sloping rear engine cover – this also improves the safety of other people (and animals) that may wander near the machine. The cabs are also very comfortable and quiet – keeping operator fatigue to a minimum.
The machines also come with a hydrostatic driveline for excellent traction and pushing power which reduces tyre spin and therefore increases the tyres life. Also, a twin side plate loader end with full size Z bar linkage is added for high breakout forces giving the machine an excellent bucket filling capability alongside a wide loader frame to help withstand torsion stresses for long term durability.
Another impressive feature of this range of wheel loaders is the hydraulically actuated quick hitch which allows a fast and effortless change of multiple attachments which makes the machine highly versatile. We currently offer a wide range of attachments for agricultural environments with the ability to source other attachments from other companies – to save you the hassle of contacting other companies, everything will arrive together.
Here are just a few of the attachments we offer for your farmyard needs: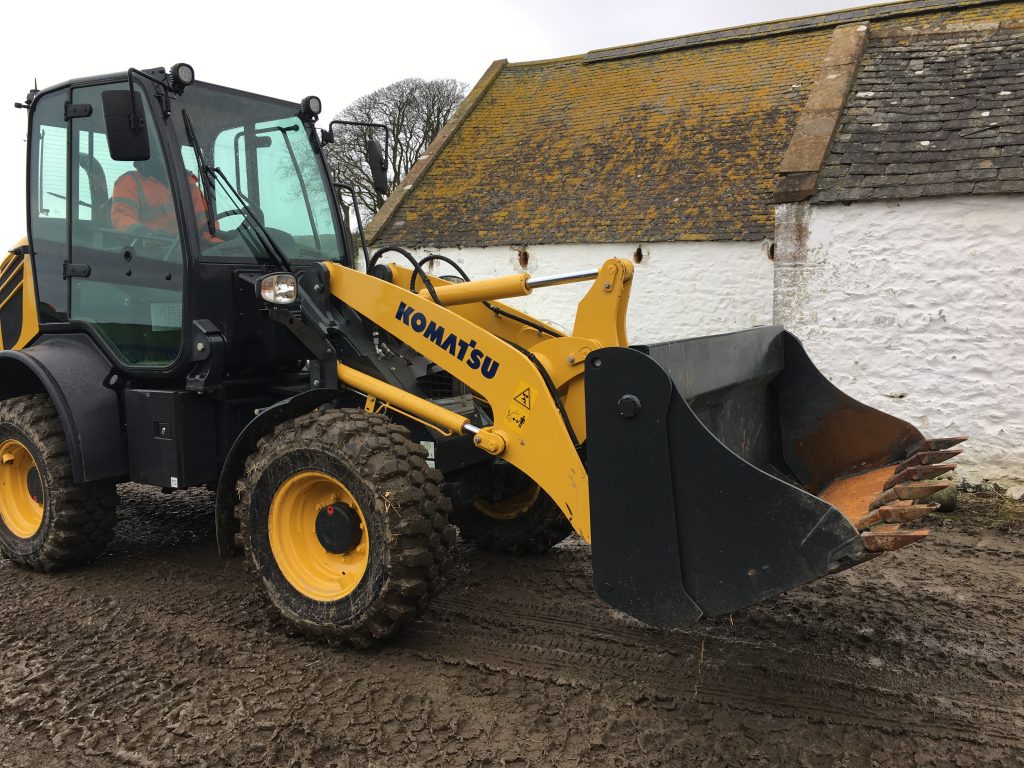 General Purpose bucket with bolt on cutting edge: used for general digging and loading duties.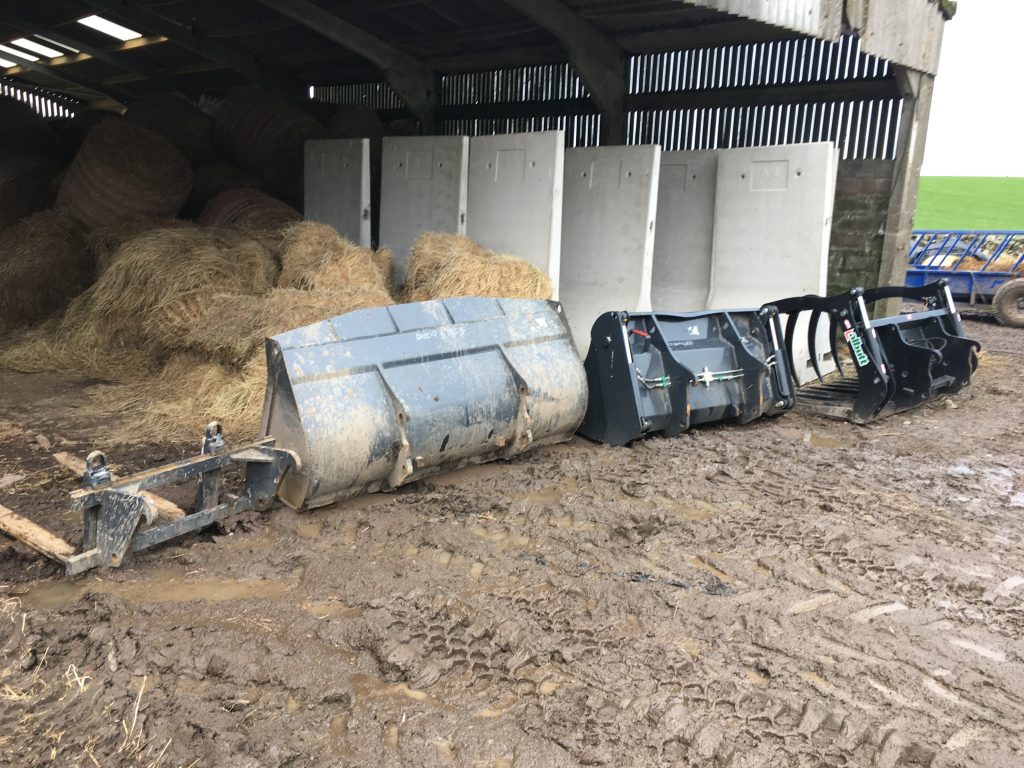 4 in 1 bucket: can be used for loading, dozing, grading and clamping.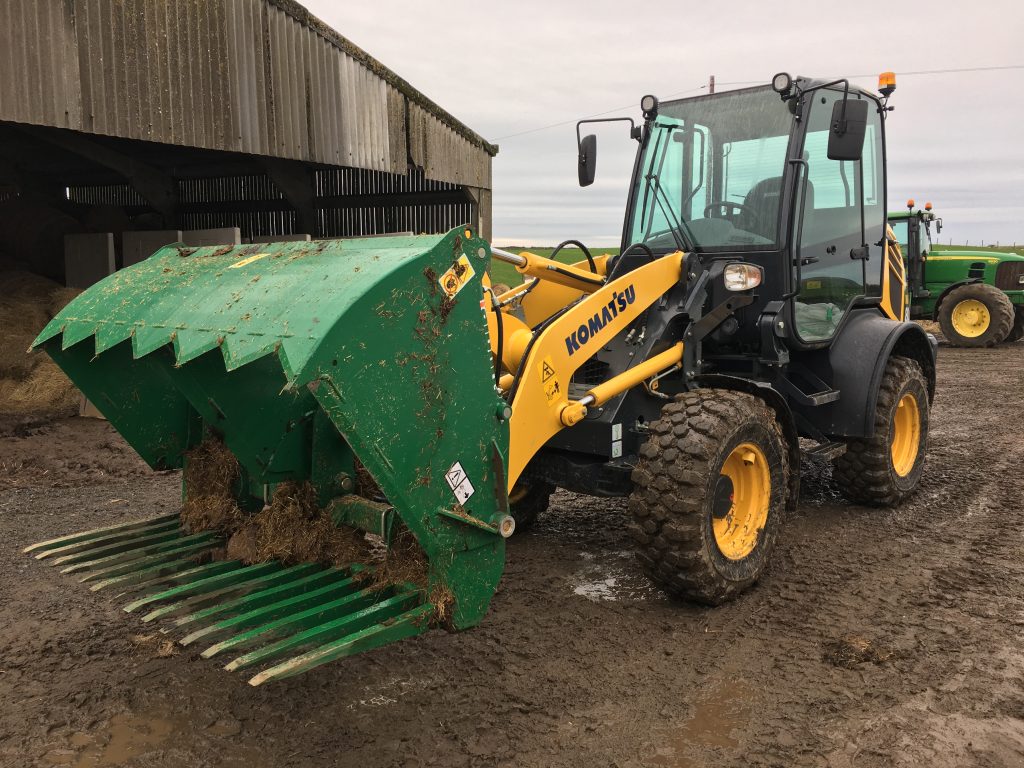 Shear grab: cuts silage from the pit face and grab the "slab" of silage for loading into feed pens or diet feeder.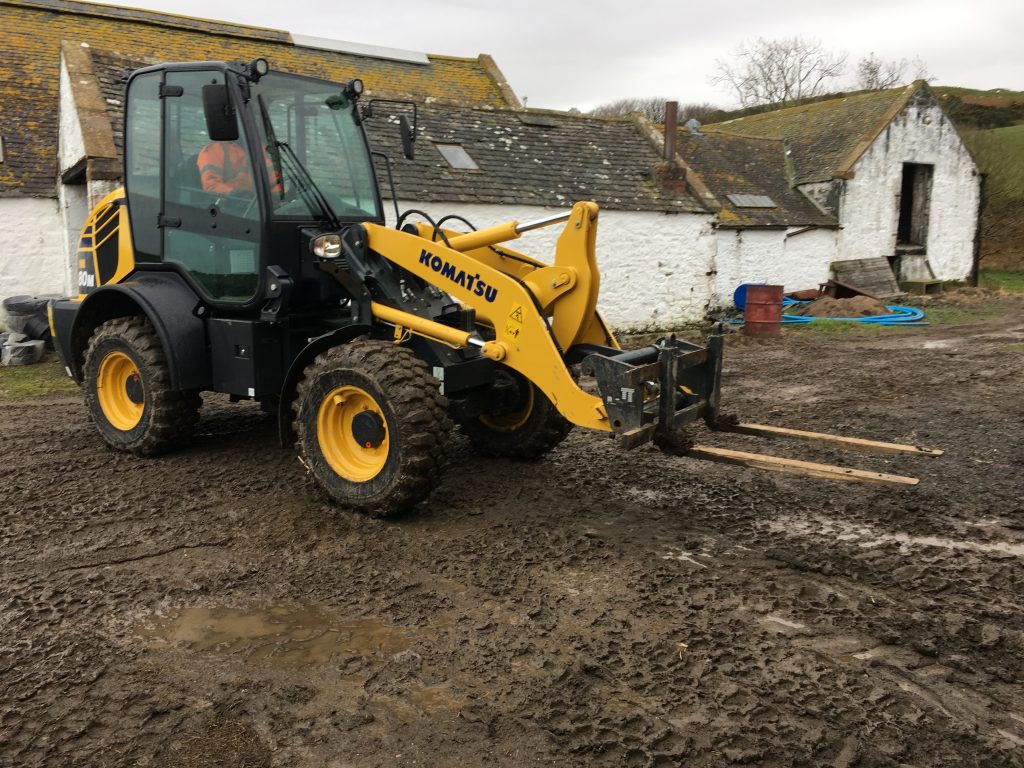 Pallet forks: used to move palletised products and materials supplied in bulk bags.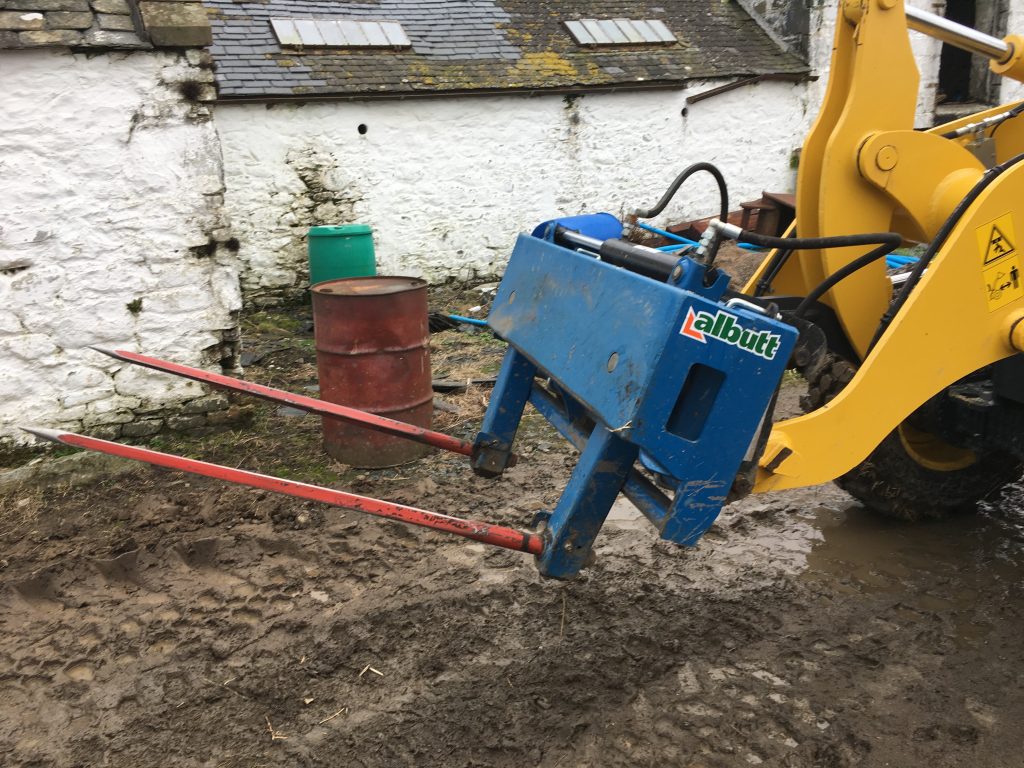 Bale spikes: used to handle bales of hay.
Compost/muck fork with clamp: used for mucking out straw bedded sheds.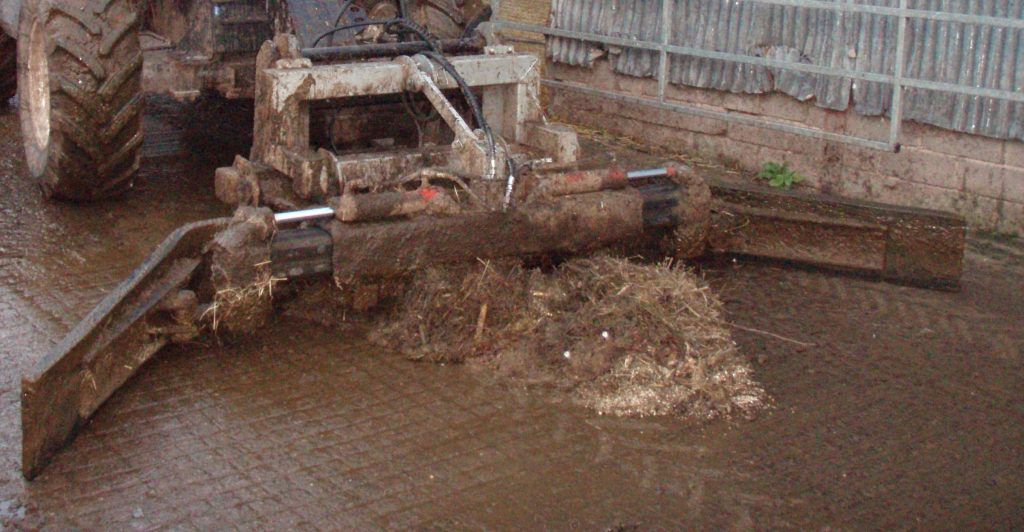 Yard scraper: rubber blade on the scraper allows the farm machine to remove muck from the holding yard and sheds.
All of Komatsu's compact wheel loaders are an optimal choice for a wide range of applications. On construction sites, in the recycling industry or for agricultural jobs, with the hydraulic quick-coupler and a wide range of attachments, these machines are extremely versatile.
The compact wheel loader range
SUBSCRIBE TO OUR NEWSLETTER