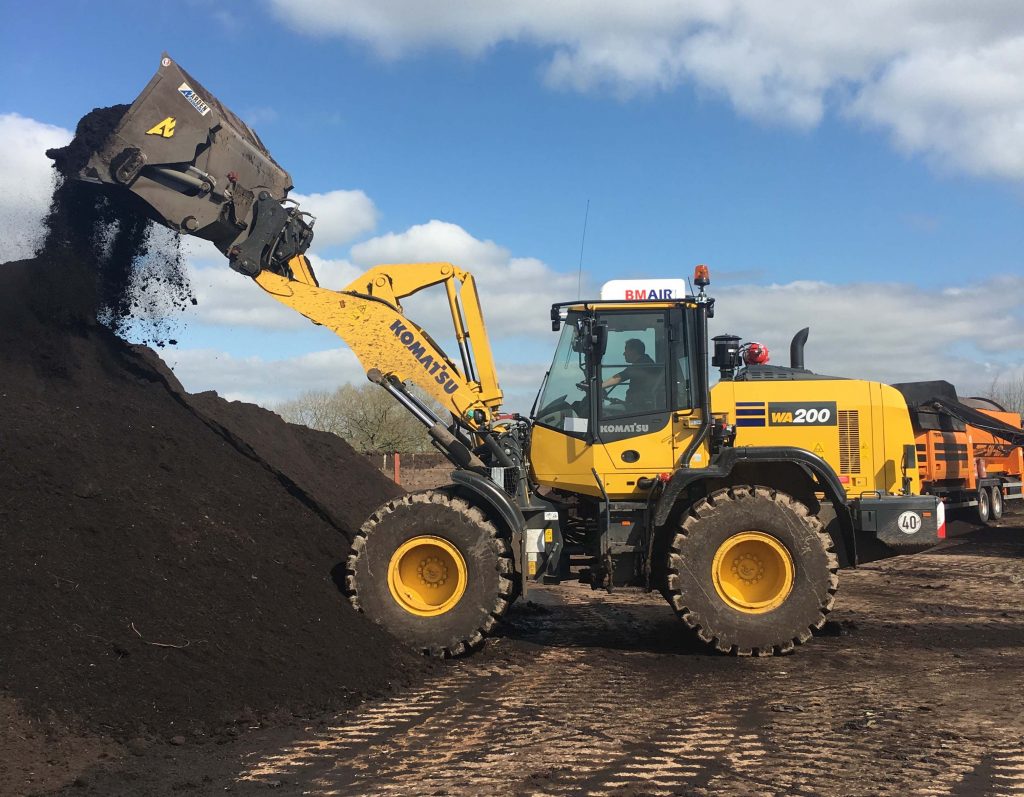 For over 50 years Hills Waste Solutions has been providing quality waste management and recycling services to private and public sector customers across the UK. The company continues to innovate as a pioneer of the circular economy, utilising waste as a resource and helping customers to divert waste from landfill.
Hills processes over 35,000 tonnes of local green waste into compost that conforms to PAS100 Compost quality Protocol at their Parkgate Farm composting facility where it undergoes a rigorously monitored 12 week process. The green waste is first shredded and then stacked into windrows of approximately 800 tonnes and then turned as necessary to achieve sterilisation and complete the decomposition process.
This site operates four Komatsu machines to complete the composting process, a WA320-8 wheel loader with high lift arms which manages the incoming materials and loads the shredder that forms the windrows. Two PC210LC excavators which are used to turn the stacks of windrows throughout the 12 week process. Finally, a WA200-8 wheel loader completes the process by loading a 40mm screen that belt feeds a 16mm screen to produce the finished product and loads it into the high sided trailers. Hills received this machine in March 2019. Like their other wheel loader, this one also has high lift arms and an additional high tip bucket in order to achieve the dump height in excess of 5m.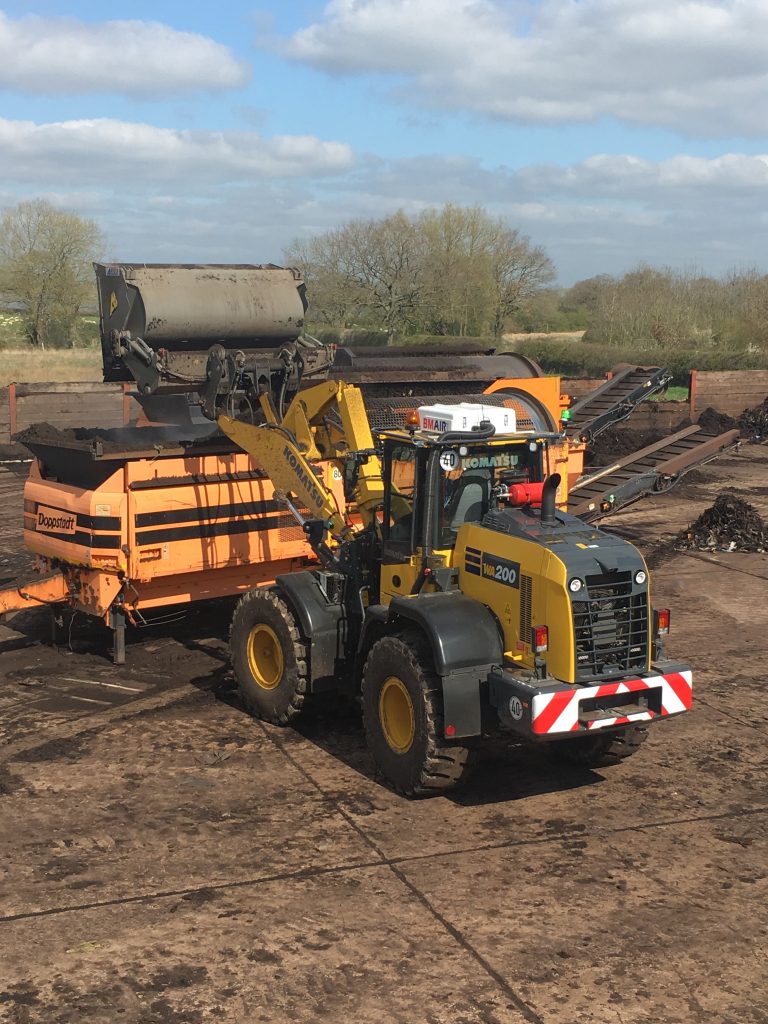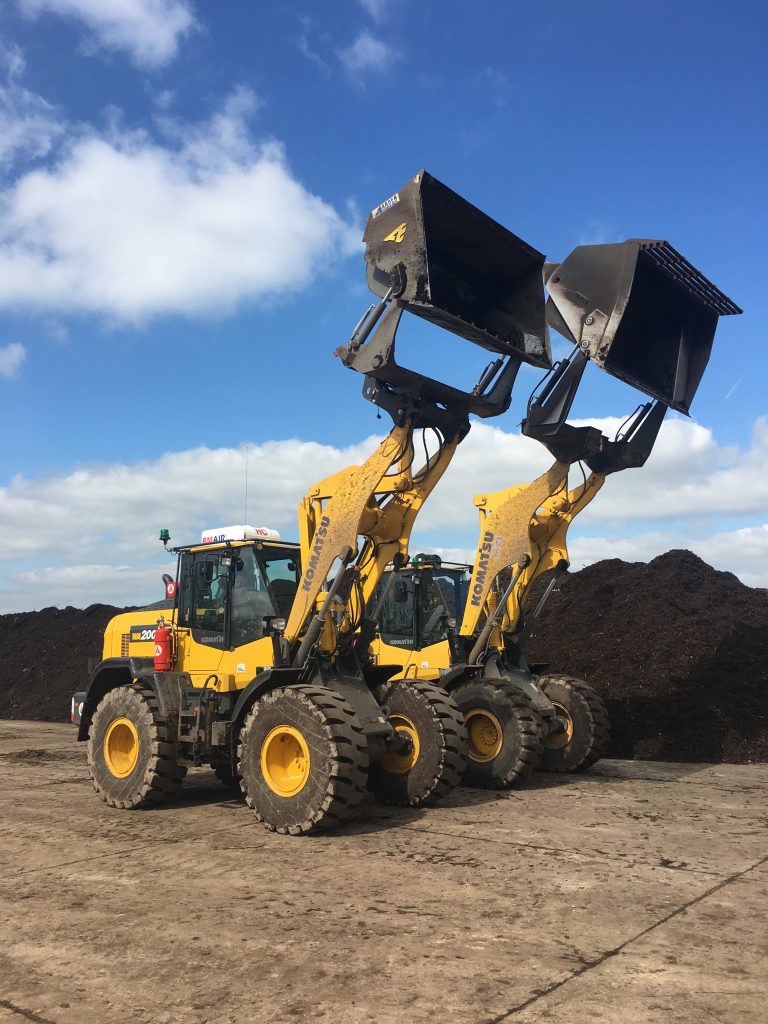 The recycling industry requires machines built to a high specification and fortunately all Komatsu wheel loaders come with lots of spec as standard. This includes a wide core radiator, which allows more air borne debris to pass straight through the radiator matrix reducing the risk of blockages and an automatic reversing cooling fan which further assists with removing debris from inside the machine.
The wheel loaders also demand some additional equipment to meet the tough requirements of this particular site. This includes a top of the range fire suppression system which can save vital components of the machine if a fire was to start. To ensure operator safety, the cabs are sealed with a positive pressure monitor to make sure the air in the cab is as clean as possible. The cab roof mounted filtration system provides the air flow to maintain the in cab pressure and contain high grade HEPA and ammonia combination filters.
With the use of the Komatsu machines and a high quality process the site are able to produce over 10,000 tonnes of compost each year.
Sign up to our newsletter for all new machines releases, events and other Marubeni-Komatsu news: