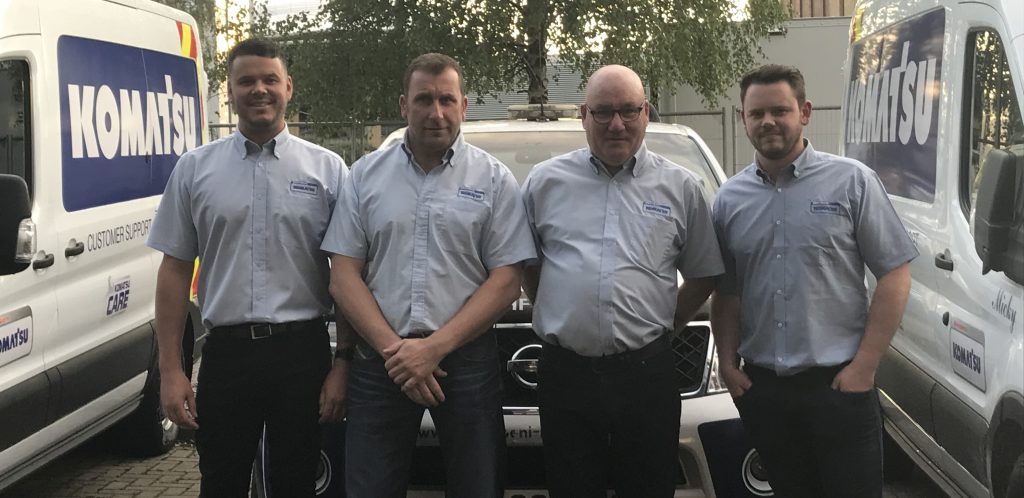 Every year, Komatsu holds the ATC (Advanced Technical Contest) whereupon European depots nominate mechanics, field engineers and PSSRs to compete against each other in different fields. The aim of the contest is to improve product knowledge, trouble-shooting expertise and communication skills – its not exactly the Olympics but, as you can imagine, there is a friendly rivalry between European Komatsu depots to come out as the winner.
Ultimately, it is the customer that benefits from improved technical skills and ensures that Komatsu training & recruitment protocols are of the highest standards.
Marubeni-Komatsu UK was proud to walk away with two top awards:
Michael Lee won 1st Prize for Diagnostics.
Despite only being with MKL for a year, Michael beat all other MKL Europe Engineers to claim top prize.
The contest required the Engineers to resolve a failure that had been built into a Komatsu machine which they must do in a short time limit. As they work, Engineers are judged on technique and speed.
Michael Lee is an Engineer working out of our Chester Le Street depot.
Michael Paterson won 2nd Prize for Walk Around Inspections.
In a fiercely contested category, Michael used his years of experience to come a very close second, beaten out by a Komatsu representative from Germany.
Michael Paterson is our Product & Service Support Representative based at our Hamilton depot covers Scotland, Michael is available to discuss machine breakdowns, arrange undercarriage inspections and advise on large scale parts requirements.
SUBSCRIBE TO THE PARTS OFFERS NEWSLETTER
SUBSCRIBE TO THE PARTS OFFERS NEWSLETTER