KOMATSU FILTERS

AND

LUBRICANTS
Modern equipment requires superior filtration to maximize performance and reliability. Komatsu provides a full range of filtration solutions for both Komatsu and non-Komatsu equipment which are designed to screen out particles and provide vital protection for expensive, high-precision components in your equipment.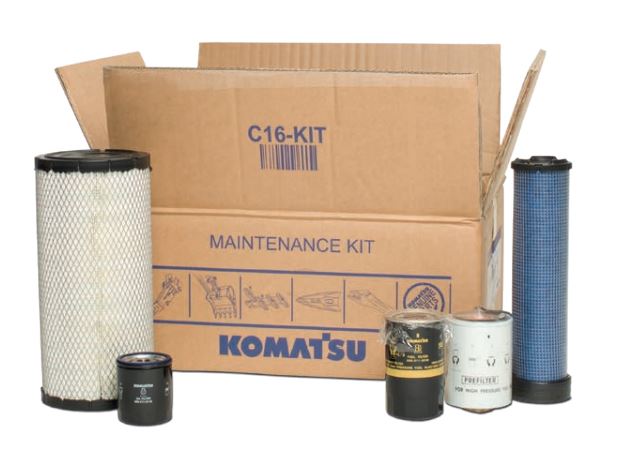 Filter Kits
Marubeni-Komatsu offers complete filter kits including all the essential filters & components required to complete 500, 1000 or 2000-hour services for the majority of Komatsu machines.
No time wasted pinpointing which filters are needed when you can purchase a kit containing everything you need, often at a cheaper price than buying the parts individually.
LUBRICANTS
Komatsu genuine lubricants are designed to ensure you get the best performance from your machine. Our full range of premium quality lubricants help to reduce maintenance costs, improve reliability and productivity and ultimately extend equipment life. Many Komatsu Genuine lubricants can also be used in your other non-Komatsu equipment and gain many of the same benefits.
Read our guidelines for handling and storing Komatsu oils.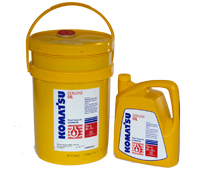 Diesel Engine Oil
Low ash option also available. 
This high-ash multi-grade oil provides the highest levels of performance in Komatsu equipment and other Japanese built engines. Can also be used in mixed diesel fleet operations.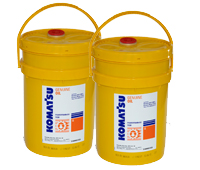 Powertrain Oil
Designed for automatic, power-shift and manual transmissions. Also suitable for use in hydraulic systems, final drive cases and swing machinery where SAE 10 or 30 grade oil is specified.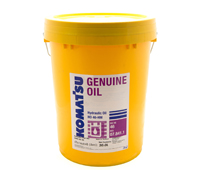 Hydraulic Oil
Ideal for all types of hydraulic pumps working under medium to severe conditions.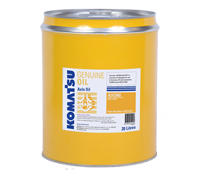 Axle Oil
A special high performance oil specifically designed and developed for axle units with an integrated break or differential units. With excellent heat resistance, the oil maintains the friction characteristics over an extended period and maximises the break performance.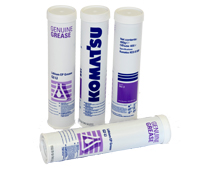 Lithium EP Grease
High performance in a variety of applications including heavy equipment high speed ball & roller bearings, wet or damp conditions, disc brake wheel bearings, particularly operating in extreme temperatures.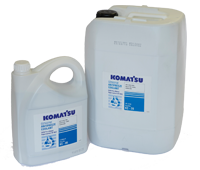 Coolant/Antifreeze
Komatsu coolant/antifreeze is specifically formulated to meet the high expectations and superior quality standards of Komatsu machines.  The coolant/antifreeze provides long life protection from corrosion, cavitation and other possible problems.
Adblue® is a liquid that consists of 32.5% of urea and 67.5% of distilled water. Despite the name, the liquid is colourless.
Komatsu EU stage IV engines use Adblue® in combination with the Selective Catalytic Reduction (SCR) technology which reduces emissions. The SCR NOx reduction system injects the correct amount of Adblue® at a precise rate, thereby decomposing NOx into non-toxic water and nitrogen gas.
Please note: We do not sell Adblue®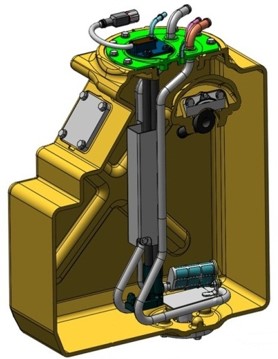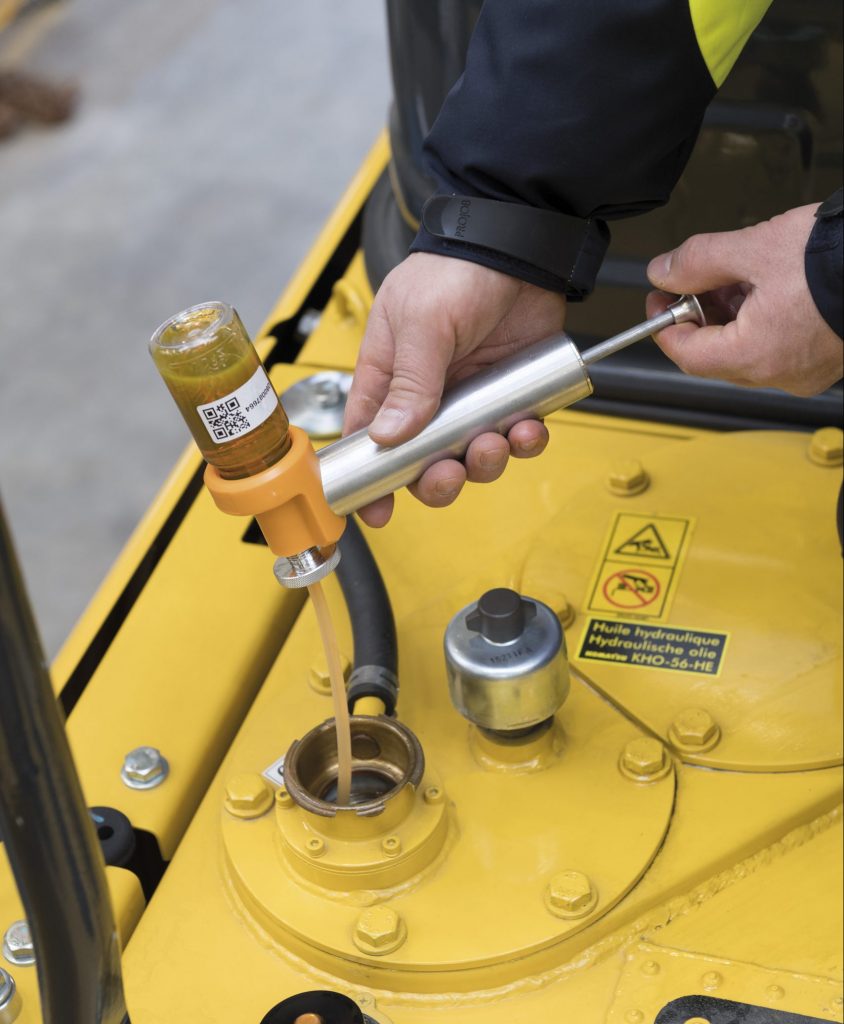 Komatsu Oil & Wear Analysis (KOWA)
Analysing engine oil and other fluids is an inexpensive and easy way to look inside the vital components of your machine. It can help you to identify trends and make informed repair and maintenance decisions.
KOWA uses independent European laboratories to ensure that the customer receives an unbiased, reliable results. KOWA's testing facilities are ISO accredited to guarantee the highest degree of accuracy and confidence. Results and analysis can be received within days.
Benefits:
Identify minor problems before they become catastrophic failures
Maximise asset reliability and availability
Reduce life-cycle costs
Extend component life
Better reselling and purchasing decisions
The analysis can form part of the machine's service contract or the kit can be ordered separately.
SUBSCRIBE TO THE PARTS OFFERS NEWSLETTER
SUBSCRIBE TO THE PARTS OFFERS NEWSLETTER