To ensure that your ground-engaging equipment remains working in a straight line you must keep the seals, linkages, pins and bushes in top condition.
As these vital components degrade, play becomes apparent in the boom, arm and bucket resulting in a distinct lack of quality in the finished work and an overall decline in the machines productivity and efficiency.
Komatsu Pins and Bushes are engineered to the high quality to match the performance of the Komatsu machine, opting for a lower quality non-genuine alternative could result in catastrophic failure.
Therefore you should consider investing in the best possible option for your machine in order to avoid having to replace alternative pins and bushes sooner than it is necessary.
GUIDE TO IDENTIFYING THE PINS AND BUSHES ON EXCAVATORS
Bucket Pins

Stay Arm Pin

Bucket Cylinder Rod End with Tipping Link

Bucket Cylinder Case End Pin

Arm Cylinder Rod End

Boom to Arm Pin

Arm Cylinder Case End Pin

Boom Cylinder Rod End

Boom Foot Pin

Boom Cylinder Case End Pin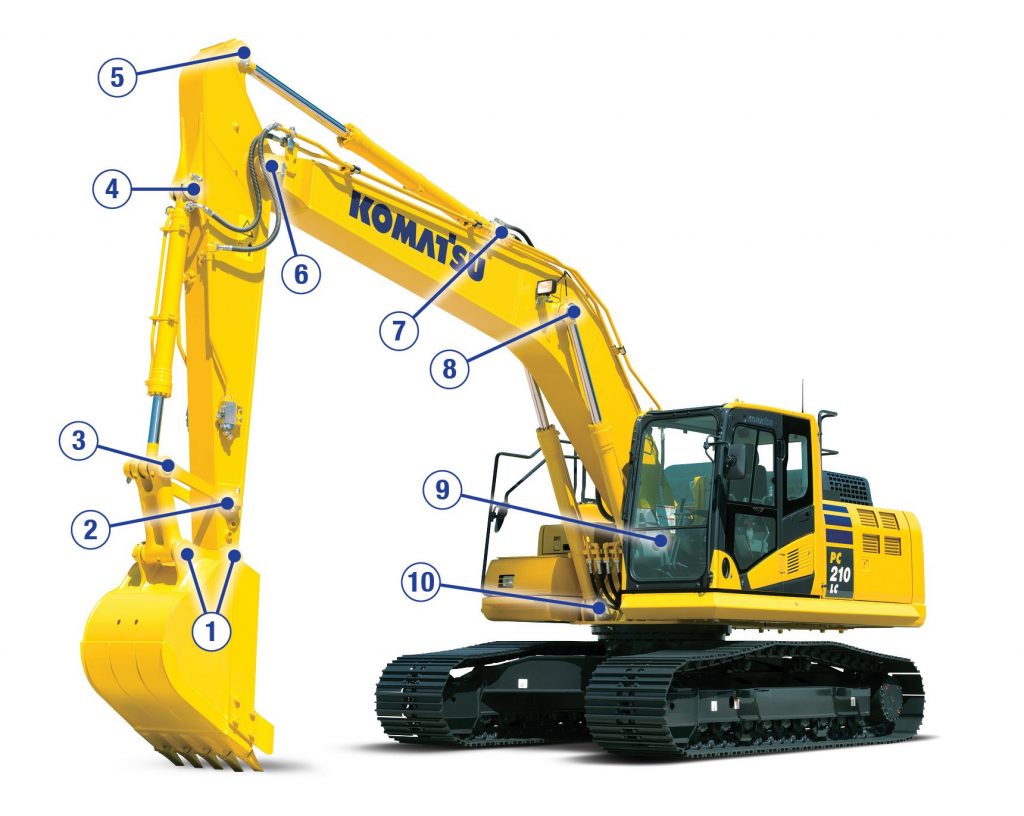 GUIDE TO IDENTIFYING THE PINS AND BUSHES ON WHEEL LOADERS
Loader Arm to Bucket Pins

Tipping Link to Bucket Pin

Tipping Link to Bell Crank (Z Bar) Pin

Bell Crank (Z Bar) Pin

Push Cylinder to Bell Crank (Z Bar) Pin

Hoist Cylinder Pins (Eye End)

Loader Arm to Frame Pins

Hoist Cylinder Pins (Case End)

Steering Cylinder Pins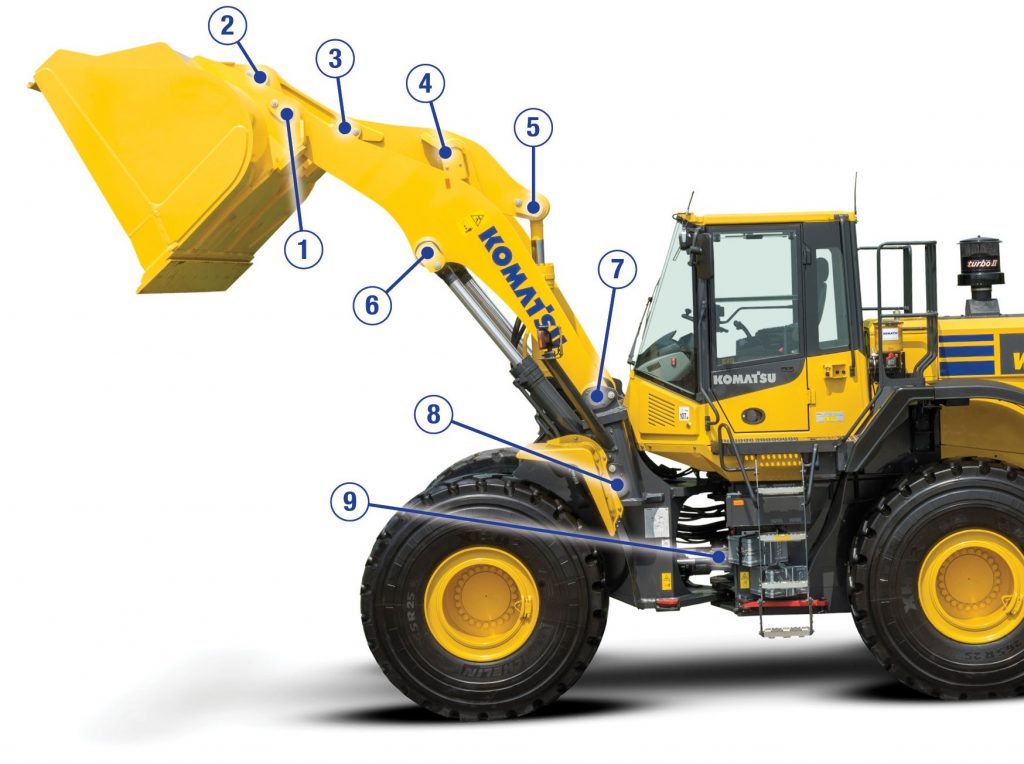 SUBSCRIBE TO THE PARTS OFFERS NEWSLETTER
SUBSCRIBE TO THE PARTS OFFERS NEWSLETTER