Kmax is a patented hammerless tooth system exclusively for Komatsu dealers. This system delivers strength, durability, performance and productivity. From loose dirt and crushed concrete, to the most abrasive environments, there is a safe and economical solution for your Komatsu excavator or loader.
Kmax can all makes & models with the correct bucket.  See below for our free bucket conversion offer or speak to your local PSSRs for advice – click here.
Features and Benefits
Improved Productivity
Tooth & adapter styles for most applications
Tooth is self sharpening
Even better penetration and cycle times
Better Reliability
Better tooth-adapter fit
Nose design reduces areas of stress under load
Safe & Easy Replacement
Hammerless pin for quicker changes
Cost Savings
Tooth pin is reusable to reduce inventory
477 – 532 Brinell throughout the tooth for greater wear life
Excellent tooth consumption ratio for less 'throw away'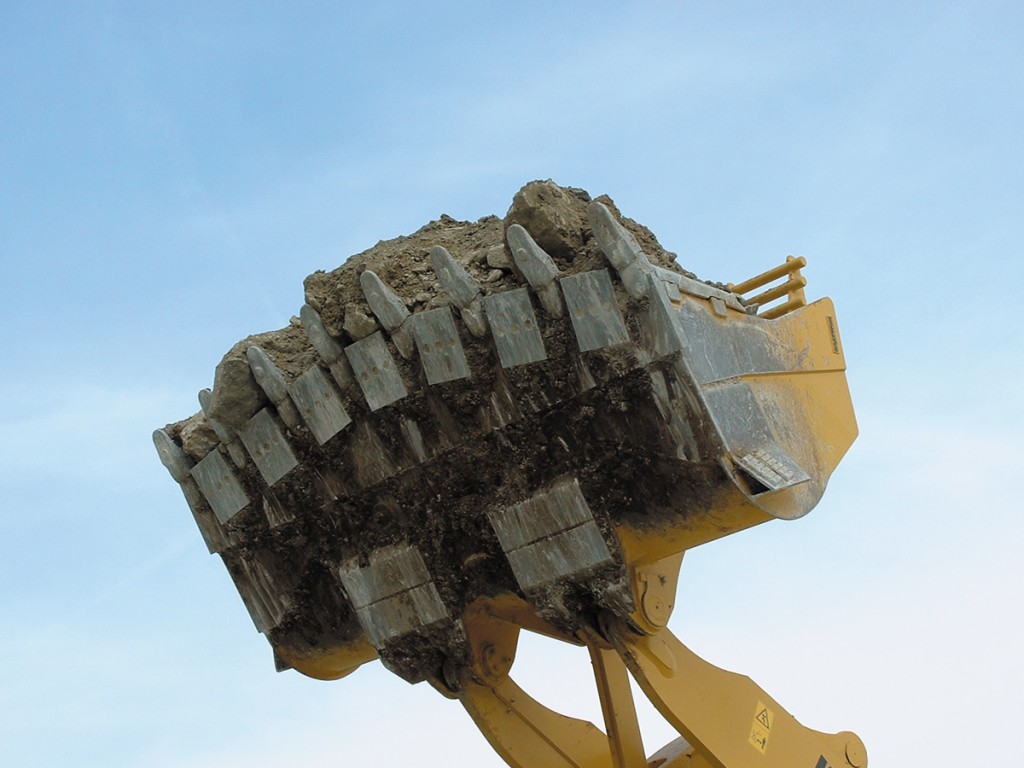 Interested? Fill out the form below. 
Symmetrical tooth shape to double the wear life.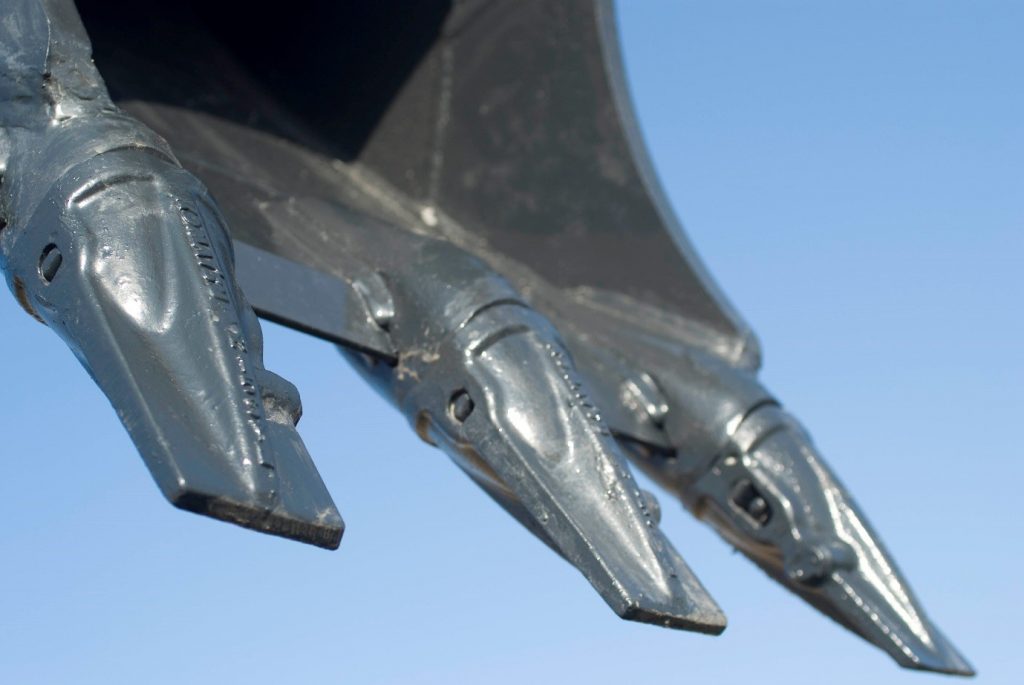 Reusable fastener (up to 5 times) to reduce costs.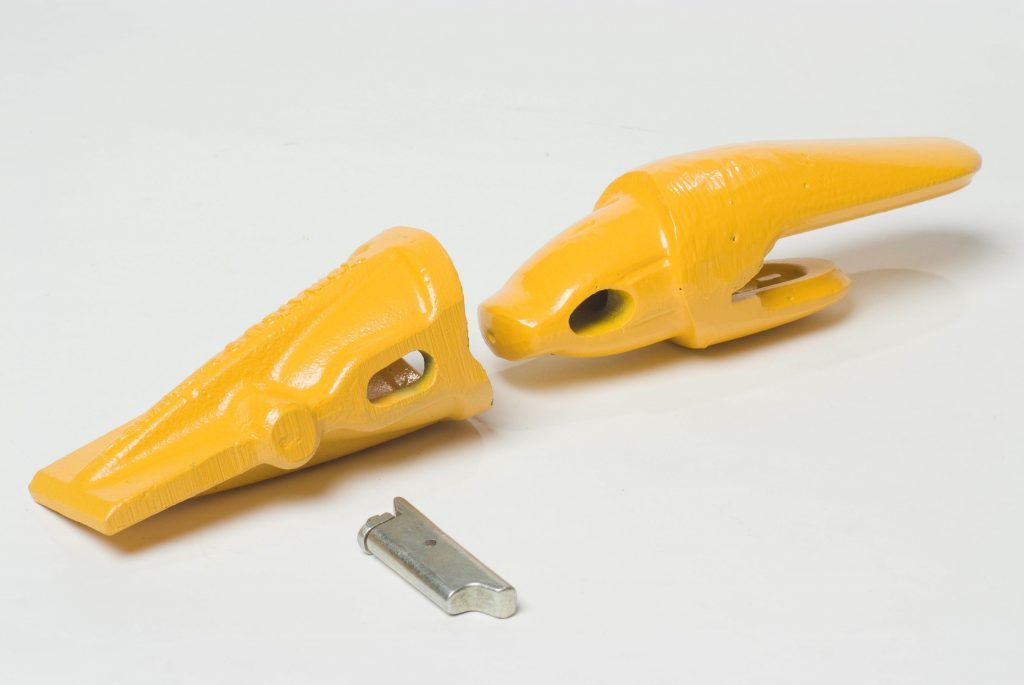 Heat treatment produces a 477-532 Brinell level of hardness throughout the tooth.

How to choose the correct Tooth for your machine and application
Excavators – machine models against Kmax type based on operating weight.

Wheel Loaders – machine models against Kmax type based on operating weight.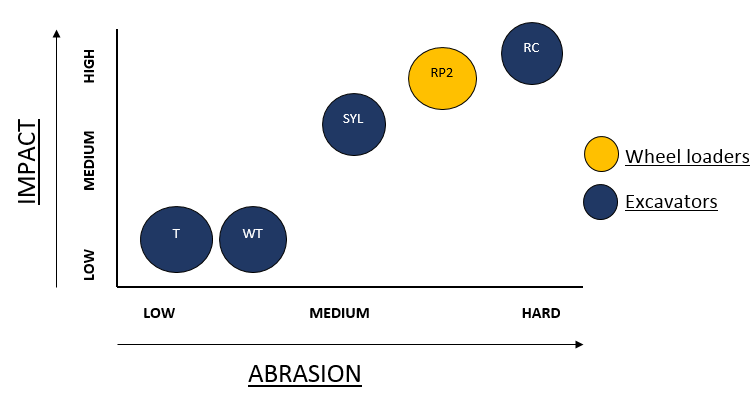 RC – Rock Chisel
Heavy-duty tooth for standard applications.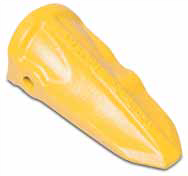 SYL – Standard
Sharp, Ribbed. General purpose tooth for all standard applications.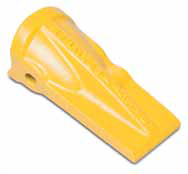 T – Tiger
Pointed shape for increased penetration but lower impact & abrasion (compacted or frozen material).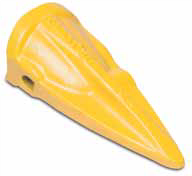 WT – Twin tiger
Double-pointed tooth that provides clearance at the bucket sides for scraping locations.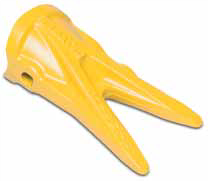 RP2
Rock applications. Non-symmetric, reinforced steel across flat bottoms. Loaders only.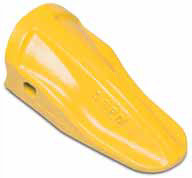 Bucket conversions
Want to convert to a Kmax-friendly bucket? Contact our PSSRs today to discuss your options.
Convert your bucket now to the Kmax Tooth System and get the required Adaptors for FREE!*
Speak to your local PSSRs for advice.
*Offer applies to buckets equipped with 3rd party tooth system & purchase of a first fit kit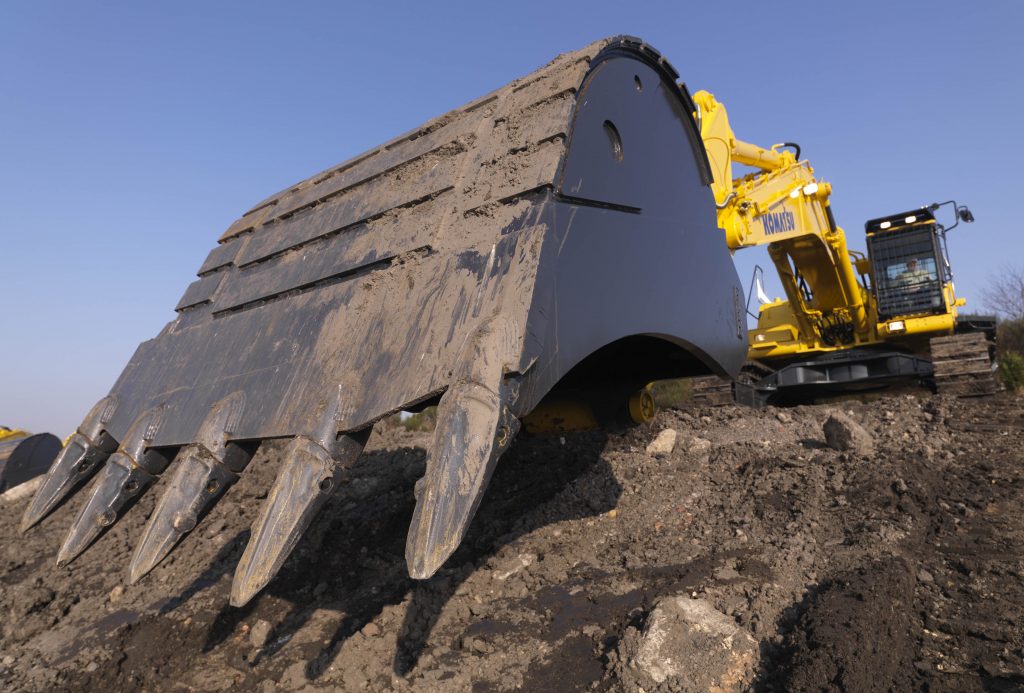 SUBSCRIBE TO THE PARTS OFFERS NEWSLETTER
SUBSCRIBE TO THE PARTS OFFERS NEWSLETTER