PC210LCi-11 Hydraulic Excavator:
The Komatsu PC210LCi-11 Hydraulic Excavator features Komatsu's revolutionary machine control and guidance system, fully factory integrated with the other qualities and benefits of the standard Komatsu PC210LC-11 excavator. Intelligent Machine Control is the exclusive control function which lets you focus on moving material efficiently, with no worry about digging too deep or damaging the target surface.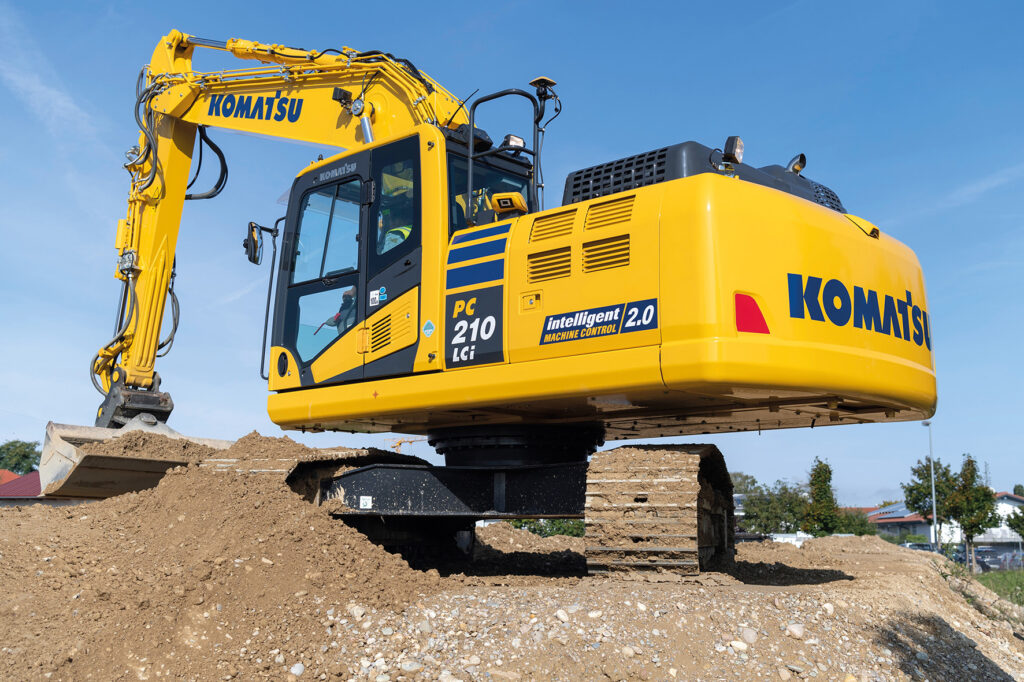 HB365LC-3 Hybrid Hydraulic Excavator:
The new HB365LC-3 Hybrid Hydraulic Excavator features an EU Stage V engine and ultra-low noise levels, and it further reinforces Komatsu's strong commitment towards a substantial reduction of the environmental impact of earthmoving machines. In Komatsu's unique hybrid system, the electric swing motor-generator captures and regenerates energy as the upper structure slows down and converts it into electric energy. The regenerated energy is stored in the ultra-capacitor and used by the generator-motor to assist the engine when it needs to accelerate. Thus, the hybrid system reduces fuel consumption significantly.
Compared to a standard PC360LC-11 excavator, the HB365LC-3 Hybrid Hydraulic Excavator is designed to provide 20% fuel savings to customers. KOMTRAX™ data from HB365LC-3 machines working in Japan since February 2016 show that Komatsu has reached this target.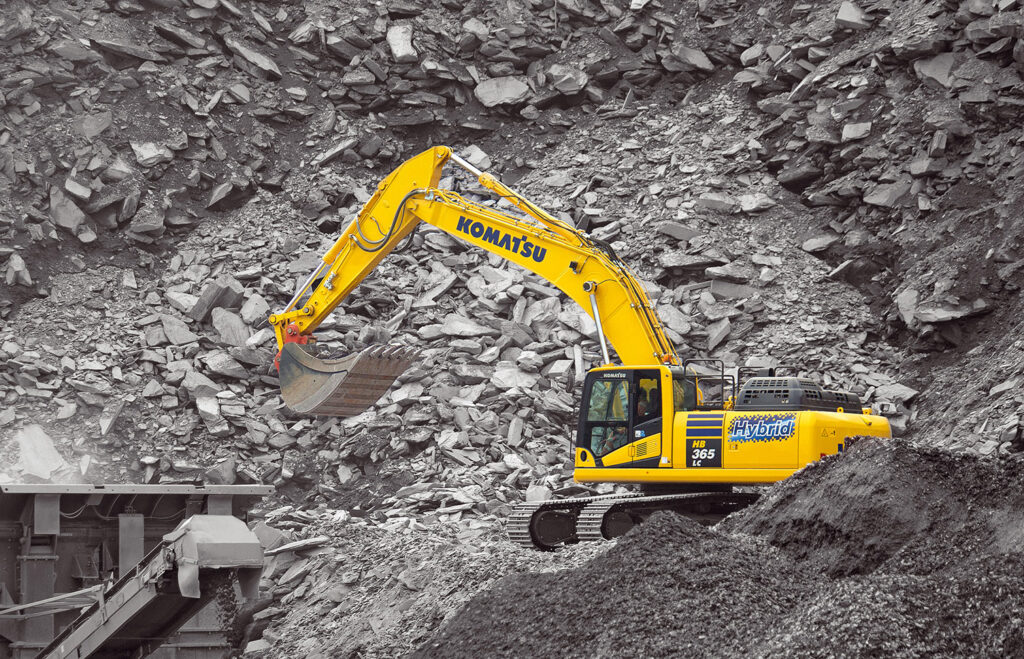 WA475-10 Wheel Loader:
Featuring the Komatsu Hydraulic Mechanical Transmission (KHMT), this next generation 24 tonnes class wheel loader is a versatile performer with an EU Stage V engine. Built on the recognized benefits of its predecessor, the Komatsu WA475-10 is up to 30% more fuel-efficient and is perfect for any moving, transport or loading job with an outstanding combination of fuel efficiency, productivity and ease of operation.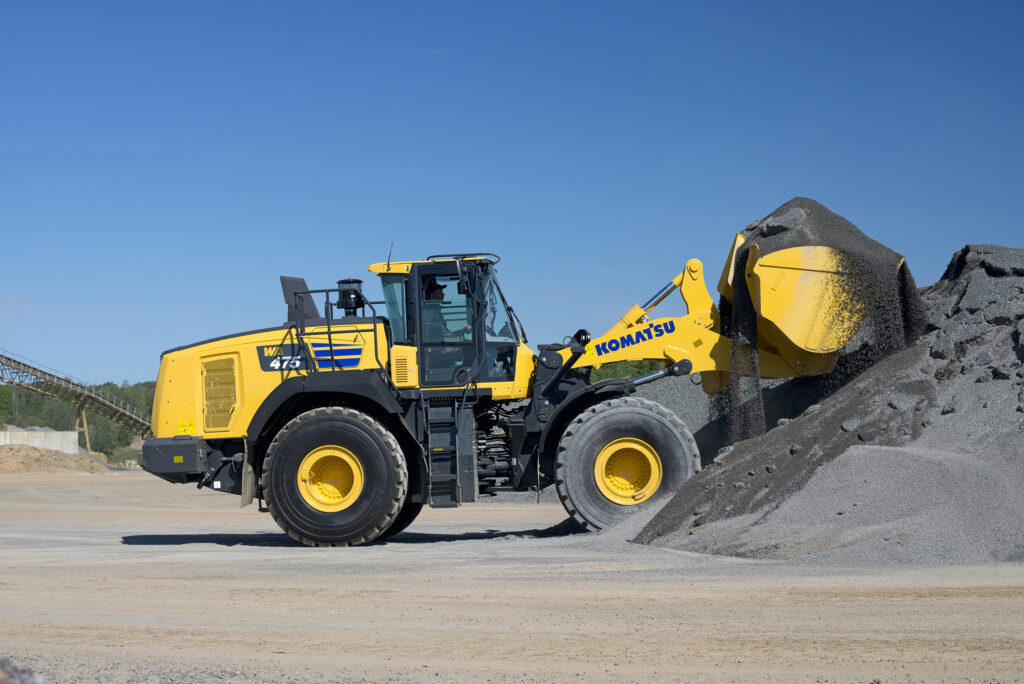 WA480-8 Wheel Loader:
If you are looking for multiple-application versatility, the WA480-8 Wheel Loader combines production, fuel efficiency, comfort and serviceability, making it an ideal three-pass loader for on-highway trucks and hoppers.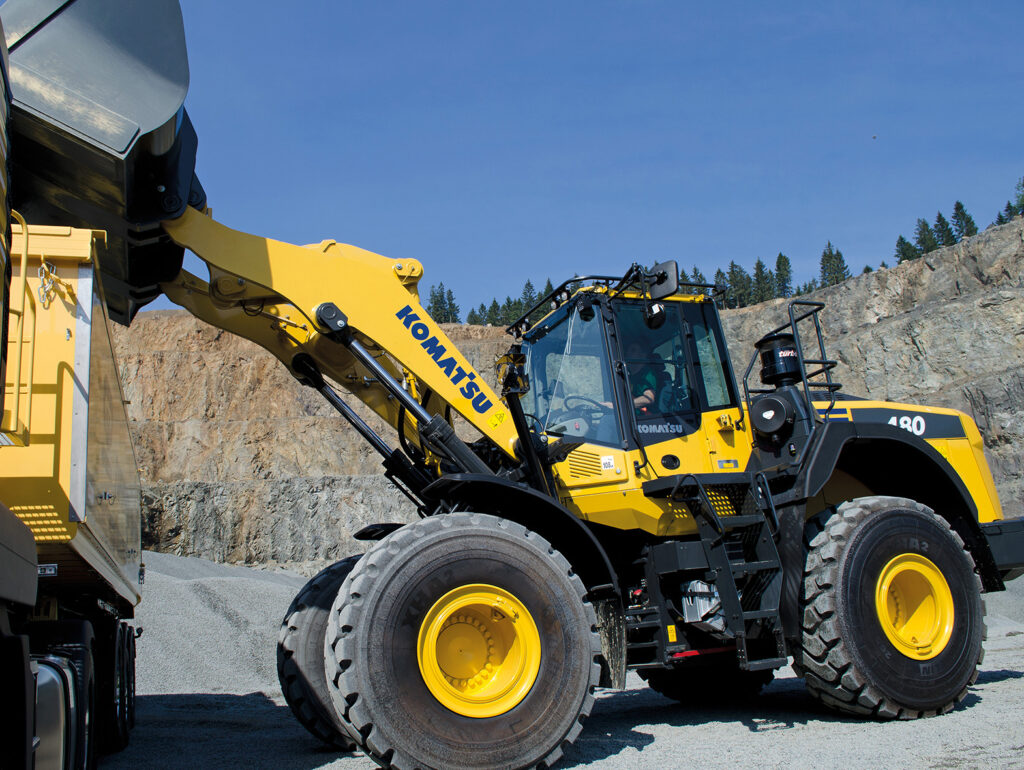 HM400-5 Articulated Dump Truck:
With a powerful Komatsu EU Stage V engine, the advanced Komatsu Traction Control System, selectable working modes for on-demand performance adjustments, a robust exterior, and state-of-the-
art solutions for its suspension and retarder, the HM400-5 is a perfect choice for any jobsite, in any conditions.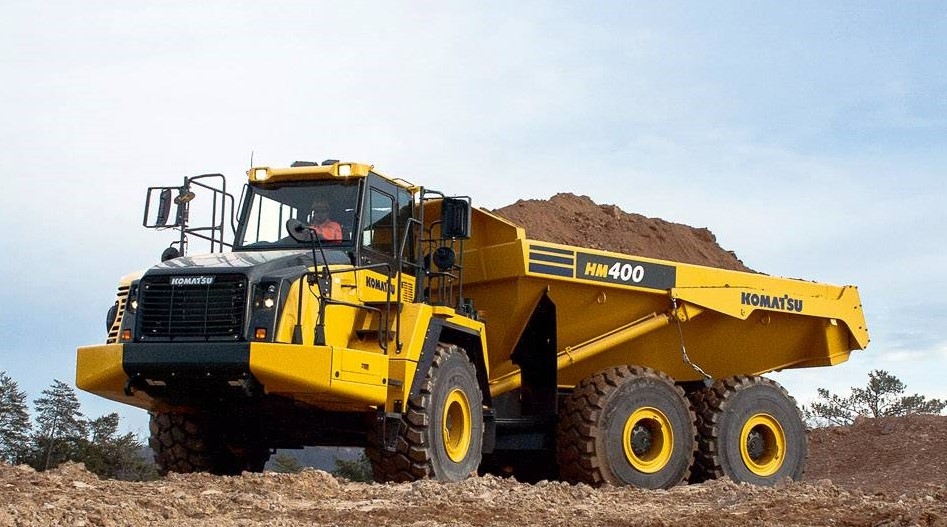 D71PXi-24 Bulldozer:
The D71PXi-24 Bulldozer is the all new hydrostatic drive iMC Crawler Dozer in the 22-ton class. Featuring all the advantages of the D71-24 dozer and enhanced with the customer benefits offered only by Komatsu's integrated intelligent system, the D71PXi-24 brings improved efficiency and reduced costs to customers. The innovative machine control system allows automated operation from heavy dozing to fine grading. It senses and controls the blade load to optimise the start of the cut and minimise track slip. Equipped dozers can greatly enhance work efficiency in any application, especially when a specific finished level must be guaranteed.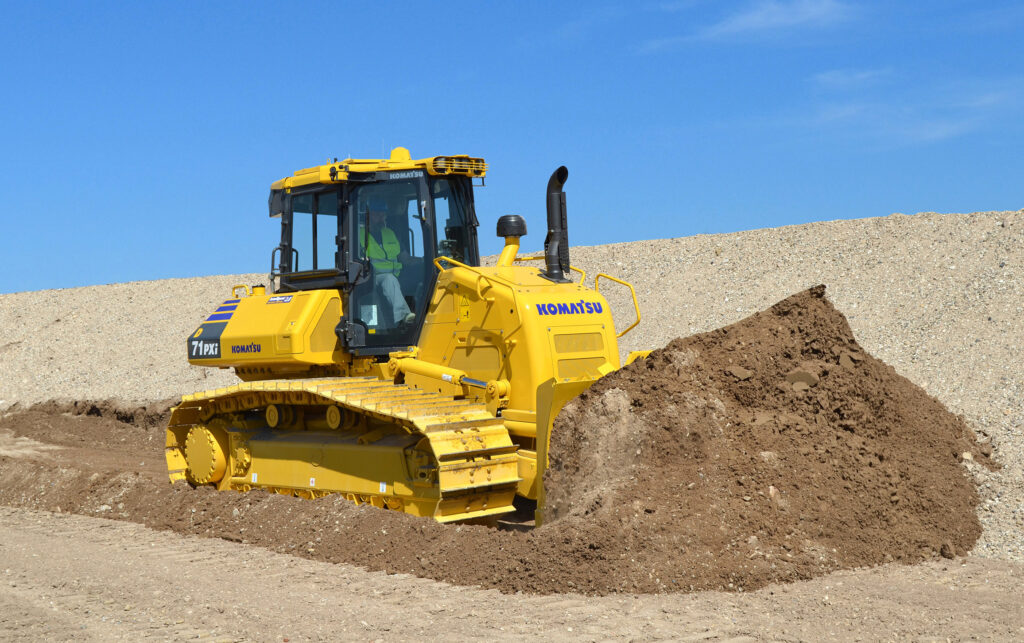 PC80MR-5 Midi Excavator:
The PC80MR-5 Midi Excavator has an integrated counterweight and tight tail swing radius, a swing boom that hugs the machine and operating weights ranging from 8,000 to 8,240 kg the PC80MR‐5 is ideal for work in confined areas and urban environments.
The Komatsu PC80MR‐5 is packed with new and improved features. Designed with the customer in mind, it is powered by an electronically controlled Komatsu Stage V engine, with DPF and a net horsepower of 46.2 kW (62 hp). This more environmentally‐friendly engine maintains the proven performance of the previous series while reducing fuel consumption by up to 10%.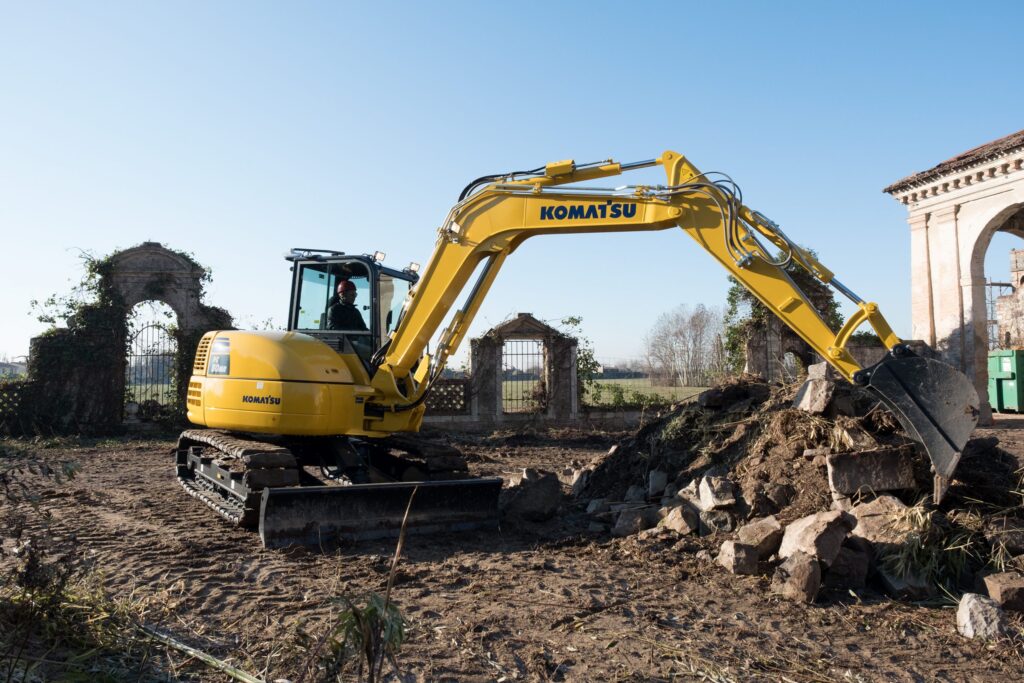 PC26MR-5 Mini Excavator:
The new compact mini-excavator PC26MR-5 is the product of the competence and the technology that Komatsu has acquired for over 100 years. The project was developed with a constant attention to the needs of customers from all over the world. The result is a user friendly machine with a top-class performance.